The Barn of Chapel Hill hosts a celestial-inspired wedding.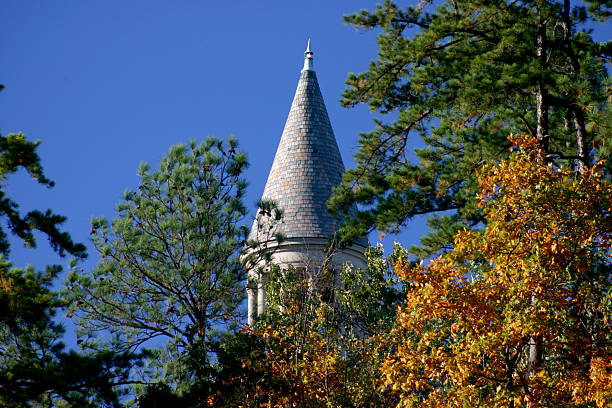 Barn weddings will not be going anywhere anytime soon. The Barn of Chapel Hill is a beautiful blank canvas that can be transformed into the marriage of any couple.
This rustic barn wedding in North Carolina has a celestial touch. You can't believe that Publix made the cake! Alaina could dance in the stars with her Rue de Seine SIA wedding gown.
Alaina didn't like red roses, and Fitz, who had allergies, initially needed guidance when choosing flowers. With the help of their planner and florist, however, they transformed this scene into a lush, dreamy floral paradise. They introduced "no-red roses" bride Alaina to one of our favorites: Quicksand Roses.
Do not let allergies prevent you from planning a floral-filled ceremony. Here are some of the best hypoallergenic and allergy-friendly flowers for your wedding bouquets.
Our Love Story
Fitz and I met for the first at my third birthday party, which was themed "Barn." Our parents didn't know exactly what they were doing. They knew they were starting us down the right path. Our first meeting was on my third birthday, but luckily, it turned into many more, as the friendship between our fathers (who met through their work) led to a new tradition in our family of spending Thanksgiving together each year.
It was a valuable experience to be able to grow up together. Although it was not acknowledged, we both had a crush on each other for many years. We both thought that our childhood crushes on each other would fade away when we attended different colleges in separate states.
When Fitz returned to North Carolina for law school while I began my senior year at UNC, the possibility of us getting together became real. I asked Fitz if he would be my date for an event in the Fall semester, and then it was history.
The Proposal
The day after my father's cancer surgery, we got engaged. Fitz and my dad insisted that we go to the new restaurant, even though I was happy to stay at home with my family.
Fitz booked a private dining room in a local brewer and invited our closest friends and family members to celebrate our engagement. Some of them had even flown from California. It was not a big surprise that Fitz proposed, but it was a great party afterward. We also got to celebrate with my father.
Get Ready
The Gathering recommended Blissful Muse to me as a company that does hair and makeup for bridesmaids. The "romantic and modern" philosophy of Blissful Muse really matched our style, and spending time with Ashely, Lindsay, and their team was a breeze. Hire them for their great playlists for wedding days, even if it's not because of their hair and makeup expertise.
The Planning
The Gathering Co. was recommended by The Barn of Chapel Hill. Chelsy ended up becoming my fairy godmother. It would be possible to write a whole feature about how Chelsy's team and she create the perfect wedding, but I will summarize by saying The Gathering ensures that every decision is made with the couple in mind.
The Flowers
Fitz and I know very little about flowers. Fitz and I both knew we didn't like red roses. Fitz also knew he was allergic to them and didn't wish to marry in a greenhouse. We wanted flowers that were both minimalist and dramatic. When I went into the planning meeting, I knew these contradictory desires were unrealistic. It's funny how I could tell the request was contradictory even as I typed it. Our planners Chelsy and Wild Flora Flowers were a great addition to our team. They were able to capture our vision with their colors and designs. And they introduced me to the quicksand roses, which I love now!
Favorite moments
Tea Ceremony- My Taiwanese mother is a traditional tea ceremony held before the wedding. Modern tea ceremonies celebrate the marriage of two families and show gratitude for our parents and elders who have cared for and loved us throughout the years. As a result, the guests offer their best wishes to the newlyweds. On their wedding days, my mother, grandmother, grandmother's grandmother, and others have all participated in such a ceremony. I wore the qipao of my grandmother (traditional dress) on our wedding day and my mother's jade bracelet. It is a beautiful experience to celebrate your culture and future life partner with someone you love. I will cherish this memory forever.
Our Moment Of Gratitude– During the ceremony, our thoughtful and wonderful officiant gave the idea that we take a minute to acknowledge our guests. We knew it was coming, but neither of us was prepared for the emotional rush we felt when we saw all of our loved ones in one place. The moment lasted only a few seconds but was one of the day's highlights. The readings for our wedding were "Touched By An Angel" by Maya Angelou and a Jim Halpert office quote.