Wedding Planning: How to Save Money and the Environment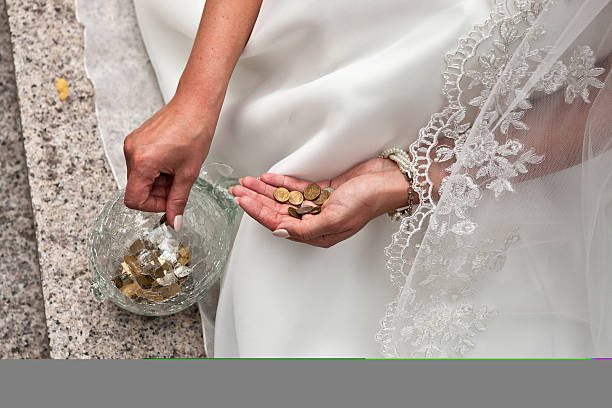 Our bride is the queen of eco-friendly and elegant weddings. Claire, our editor, is a leading expert on reducing the carbon footprint of weddings. She also offers advice to save money when planning a wedding. As her right-hand gal, I've got plenty of wedding planning secrets to spill for throwing the best environmentally-focused celebration.
You can save money and the planet by throwing a stylish wedding bash. Wedzee is here to help you before and after the wedding. Wedzee, the first marketplace for wedding goods, is open to all – vendors and artisans, wedding planners, and couples.
You can sell, buy, or trade new, handcrafted, and used wedding items in one location. You can also find great discounts when you shop! Why is this important? The platform encourages the reuse of almost brand-new things. Shop for bridal dresses and accessories. You can also find reception décor.
Wedzee offers various products, including brand-new, custom-made, and gently-used pre-owned items. You can enjoy direct communication, a secure checkout, and a worry-free guarantee. It eliminates the need to search the internet and other marketplaces while offering a safer checkout process.
This list of wedding shopping and planning tips will help you plan an eco-friendly wedding and save money.
Browse Made-to-Order Items
Wedzee gives you direct access to artists to order customized wedding goods. This reduces waste from mass-produced items sold by larger retailers or online. Wedzee ensures that your purchase is safe and secure, as well as the fact that you are getting a unique item.
Preowned Wedding Dresses
Wedzee offers a wide selection of bridal gowns that will allow you to find the perfect dress at a lower price or even a designer gown for a significant discount. Fashion industry waste is largely due to excess production. It's not a revelation that brides are happy to find their wedding dress on a resale website.
Browse other preowned wedding fashion
Wedzee offers more than just wedding dresses. Browse their collection of bridal accessories, veils, and shoes. You can also shop for bridal party with flower girl dresses and bridesmaid jewelry.
Choose Sustainable Florals
Browse everlasting bouquets to decorate your home forever! Wedzee hosts artists who arrange gorgeous dried florals. Rosemary's Garden Florals's wooden bridal bouquets have us spellbound. The made-to-order aspect is eco-friendly and ensures that you won't have to fill your waste bins with florals after your wedding.
Wedzee is a great way to decorate.
Most wedding items will only be used for a few hours in one day. You can buy cute decor, linens, and signage on marketplace sites such as Wedzee for a fraction of the cost. These items are often sold in packages that match your theme and colors. By being more specific, you can reduce the amount of items that end up in landfills.
Shop for multiple wedding events
Wedzee's decor is perfect for multiple weddings, where guests are invited to many different events. Everything from bachelorette parties, bridal showers, and wedding receptions! Dress up your celebrations with items that will add a special touch.
You can still sell your items after the big day
You can still save money after the wedding. List the items you purchased on Wedzee to recoup some of their cost. You can sell decor, fashion, accessories, or anything related to weddings. You can sell your items so that someone else can use them, and you don't need to throw them out at the end of your wedding.