Showstopping Wedding & Bridesmaid Dresses By CocoMelody (That Are So Affordable!)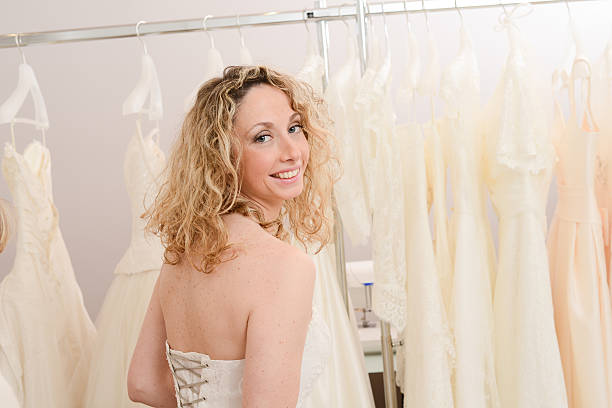 I am enthralled with CocoMelody's new wedding gown collection and eager to share everything I love about these innovative new styles. Every wedding dress is stunning, with a wide range of styles and size options. There's a dream gown to suit every bride. Also, there are many options in wedding dresses for your bridesmaids! Unique, affordable, and for your entire group, all in one package.
The 2019 collection comprises Lily White, the Grace Luxury Collection, and the Classic Collection. The group is all romantic elite, elegant, and unique. Brides and their guests can enjoy this upscale fashion and relax through an easy online process (Dream of that girls' night of dress shopping and watching the 'Bridesmaids'). The good news is that CocoMelody creates high-fashion bridal styles available at affordable costs – with the whole new collection priced under $1,000.
What is most striking for me and what I love most about what I love about the Lily White collection is the fresh color palette. With light champagne and powder blue hues, it feels an ethereal glamour that resembles breathing fresh air and is complemented by various stunning whites. If you want to make people swoon, This collection also has dresses with a lovely black lace overlay that creates the perfect amount of drama for your wedding. As for me, I'm particularly fond of long-sleeved wedding dresses.
And then, I was stunned by the beauty of my first look at the Grace Luxury range. With their striking, elegant silhouettes, a bride wearing one of these dresses will dominate the space. I am intrigued by the form-fitting bodices, how each gown explodes into a stunning large-scale skirt and the flowing train. These dresses convey the message, "I am the queen of my life, and I choose love." The collection has some more delicate choices that I also love, such as the elegant Cynthia garment.
Timeless brides are going to be swooning over their Classic collection gowns. The stunning cinematic gowns are created using high-end materials, such as Chantilly and silk, that evoke the royal look and Old Hollywood glamour. The Grace dress is simple, sexy, and stunning. Its Dress is elegant and romantic. I could go on for days about the endless beautiful designs in the Classic Collection.
Good news And good news for New York brides and bridesmaids-to-be. Be excited and gather your closest friends because CocoMelody will host their first-ever New York City Pop-up! Schedule an appointment by the close of March to test the top-rated dresses and this stunning 2019 collection. You'll also get discounts when you purchase the Dress you want during your appointment. I'd love to join you for a glass of bubbly!
From CocoMelody
CocoMelody's 2019 collection consists of three smaller collections, providing stunning styles that are attractive and affordable.
Lily White is inspired by the movement of air flowing, soft and simple. We adorned our most loved silhouettes with delicate lace and illusion tulles. The colors range from pastels to blush, so allowing you to personalize your dresses that are part of this line will be ideal for weddings in the outdoors and at destination weddings.
Grace Luxury is a collection that draws inspiration from "luxe" – the root word for "luxurious" – used to define something expensive and of top quality. The dresses in the collection are notable from a distance because of their striking silhouettes. When you look closer, they draw the eyes with their exquisite details. If you want to be noticed, this collection is for you.
Classic is elegant and classic. The dresses in this collection are vintage-inspired and are a tribute to the British Royal Weddings and gowns featured on silver screens in Old Hollywood films. Fabrics include delicate silk laces, Chantilly lace, and pliable stretch crepes. This collection is ideal for anyone who wants to create a timeless style.