Eclectic Farm Wedding With A Donut Wall & Bar Cart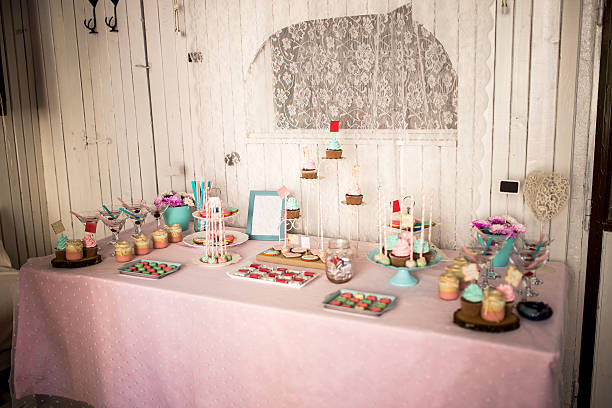 As you've got another full week of planning your wedding in your bag We decided to send you off for the weekend with a full wheelbarrow of creative wedding details. This unique Ohio farm wedding features everything – adorable signage, fresh flowers and a coffee bar & fashionable donut walls.
It's difficult to write about each amazing feature we adore from this wedding (seriously you'll be pining all day!) However, we can't help but talk about the creative vendors they used. Bars for hiring can be difficult managing a team of bartenders, ice runner hiring the bar and purchasing the alcohol is a major chore. Luckily, there are some trendy bar businesses appearing on the market these days, such as short as well as Stout Bar that is an all-in-one mobile trailer bar (and adorable photo op space!)
To eat Dessert, the pair booked Buckeye Donuts (so appropriately named after Buckeye Donuts, named after the Ohio couple!) to construct a stylish donut wall using pegboards. When you've seen it, you'll probably want one and we've got an easy DIY guide to give away.
Our Love Story
Dawn Ryan and Dawn Ryan had been introduced to each other by a common friend in the Rock City Church in Columbus and the pair couldn't get enough of each other's company. The two met during the Browns game against. Bengals game in Cincinnati. They started hanging out ever more.
The couple's relationship deteriorated and they started planning surprise dates for each other just with a date and dress code. They planned romantic trips to music, NFL games, zoo lights and even the World Series game!
The Wedding Style
We wanted a laid-back and eclectic look with rustic charm and more contemporary geometric elements. We were awed by the gold and blush accents and the mismatched dresses as well as groomsman outfits.
The Dress & Attire
Dawn selected a gorgeous dress in the Lux Redux Bridal and Ryan was stylish and casual from head to toe the Pursuit Columbus male wear.
The Florals
It was designed in collaboration with Warwick Farms and we enjoyed how soft and playful the flowers looked. Pink and peaches looked stunning against the shiplap-like rustic look and the lush greenery that surrounded the farm.