Romantic & Whimsical Wedding Inspiration With Grace Kelly Vibes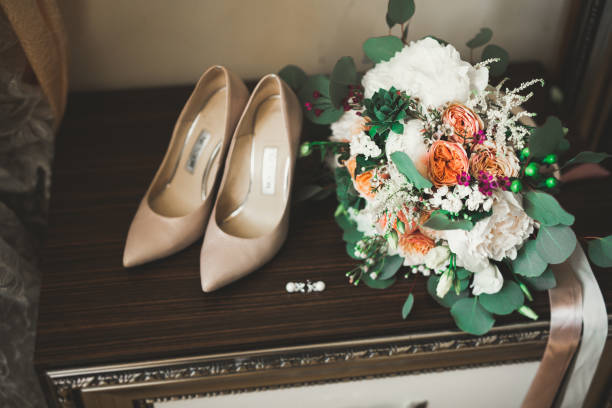 Although this romantic and whimsical wedding idea could be set in Greece, we're getting serious "Princess Grace of Monaco inspirations " due to this elegant and stylishly bearded bride.
Peach tulips, light pink kumquats, and lilacs make up the peaceful area in this Athenian wedding location. Romance can be found throughout the venue. It is evident in the lilting silk runners that flutter in the air. You can feel it in the chemistry of us (model) bride and groom that was captured with the help of Fiorello Photography.
As a bride with a short hairstyle myself and a brunette to boot, I'm delighted to have this stunning short bridal hairstyle idea. If you're in the same group as me, you'll have had to deal with the lack of variety when you short-haired bride' in that Pinterest search box. Then, there are some stunning inspirations – similar to Grace Kelly (which we will soon share in a flurry!)
From Fiorello Photography
The wedding theme was based on the classic Athenian style of the late '60s with a more playful and sophisticated style.
The bride model featured a glow that reminded me of Grace Kelly. Her elegant movements and glowing happiness made her look like a fairytale. The models, both the groom and bride, made me feel like we were filming in Monaco…they made me feel butterflies! Yes, they did! Take a look! The wedding bouquet and flowers were stunning!
The colors of the wedding featured a variety of white, blush olive green, ivory, and warm gold hues. Let the wedding's editorial story commence…