Ruby Hill Golf Club Wedding With The Cutest Photo Ideas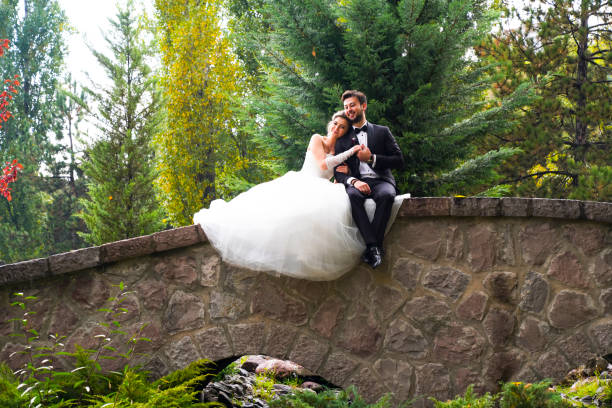 For those who are a bridegroom searching for fun portrait ideas for yourself or your partner and bridal party, boy, will the Bay Area wedding deliver!
Jessica Marco and Jessica Marco have been working hard to plan their wedding at the Club on Ruby Hill wedding (bride Jessica offers a wealth of sage advice at the bottom of this article), and the result is highly professional! The couple chose a timeless and elegant color scheme of blue and gold while paying careful attention to every little detail that was important and communicated to the couple as a couple. Their beautifully planned wedding is picture-perfect.
A lot of credit is due to the photographer Eric Doolin, who knows how to make wedding photography magical. With various unique images and ideas for wedding party photographs, portraits of the couple, and creating the most of their golf course location, The gallery is filled with creative ideas for couples who want to present their photographer with 'instructions for shooting.' The most enjoyable part is that no pose looks too formal or fake. Just take a take a look at Jessica's stunning smile!
Our Love Story
It was a scandal! We met during our work. My position was as an intern, so we often went out for lunch and visited each other's cubicles. Not to forget that my father was employed there in the past.
After six years, following an excursion across Europe, I was invited to a "wine tasting" during Labor Day weekend. I was sure it would be a peaceful, tranquil afternoon. After a short "hike" to the proposal location, I spotted an oblong jar filled with flowers, and an engraved paper crane smack in a gorgeous garden, which he had put together earlier in the day. I opened the paper crane and read the proposal poem. It was titled "Promise." He then got to one knee and said he would promise to be my love until the end of time If I just said yes.
The Planning & Style
Our wedding reflected the person we are as an individual couple. The plans and decisions were formulated jointly (mostly); if something didn't seem like a reflection of us, it wasn't cut.
We picked blue as our primary color with a few gold accents since it's stylish and classic. We wanted soft, simple florals that were stylish but not too extravagant. Our team created or hand-crafted most of our decorations and products, which made the whole thing come together.
The Ceremony
The ceremony was presided over by our dear friend, who has witnessed our relationship grow throughout the years. She also told our story beautifully, telling how our family and friends regard our relationship. We honored each of our cultures by reading our mothers' poems about love and dedication in Mandarin and Spanish. The vows we wrote were emotional and personal and, from the heart, about our vows to cherish and honor each other during the wedding, both in sickness and health. The music we selected to play during the wedding ceremony and reception created a mood of happiness and love without being too silly.
The Photography
We adore Eric's design and color palette, and we felt that his work aligned with the atmosphere and mood we were looking for in our wedding. Eric can capture the most beautiful of every moment in candid photos and editing that gives each frame a feeling of warmth and romance. The lighting is spot-on to provide that magical, soft sensation. We held multiple meetings before our big event to ensure we were all on the same page regarding the images we wanted.
Eugene's videos have a contemporary, refined twist but remain timeless. Their ability to convey essential moments in the day and instill an atmosphere of wonder with every video montage is incredible.
Favorite Moments
Although neither of us is a dancer, we chose to choreograph our first dance! We spent a lot of time searching for YouTube videos, putting together various moves that we liked, and dancing to the song we chose, "Marry Me" by Train. It was the final thing we planned for the wedding. It was challenging but satisfying when we could pull it off. I even had an unintentional fall in which I shut my eyes and fell backward, and he grabbed me each time.
The first dance aside, Our Uncle's family members made our welcome guest book and a sign of wood he cut and shaped, then polished. They are gorgeous artifacts that will be treasured for a lifetime. Also, we loved our sparkler-filled exit, which was enjoyable for us and our guests!