Paris-Inspired Seattle Ballroom Wedding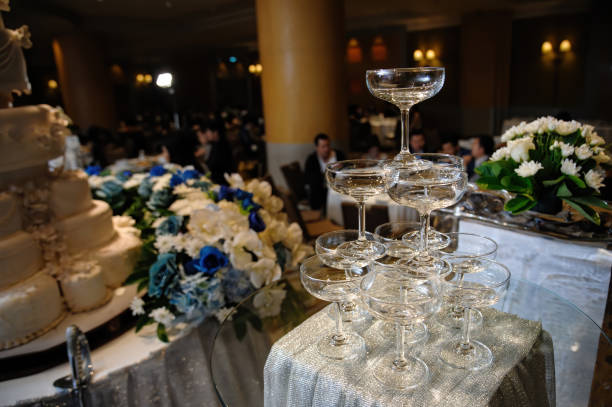 The wedding was adorned with royal blues, mighty croquembouche, and lots of champagne; Pema and Brian turned their stunning Sandemony into the most beautiful Parisian celebration.
It's not easy to fly all of your family and most beloved to your home in the Pacific Northwest across the world to France isn't an easy task, or perhaps essential. Lover of everything French, The Seattlite couple combined everything they love with light to make the most Parisian wedding celebration.
Our favorite French details? Most likely, sweets (desserts are the first thing I visit when landing on the streets of Paris!) In addition to the couple enjoying a traditional ouche for thenjoyededding consisting of a tower of choux, their wedding cake had been decora. Their fashion was apes and figs.
And adding a bit of Parisian-chic is the excellent leather getawaParisian, which adds the perfect touch of je of a time to your Francophile day.
Outory
We stumbled across each other at a friend's cabin in Camano Island, Washington.
We had the Annual New Year's Eve celebration. The year we hosted it, it was in a stunning loft for artists near the piers, and the dress included black tie. When I (Pema) began to get rea 25, one of our guests had been arriving earlier and had taken refuge. When I got out, everyone was present, and Brian was playing guitar. He then performed a song for me and asked me to marry him.
The Wedding Style
Our goal would be timeless. In the revisit years, Ahaandema was a child of old films (like Sabrina with Audrey Hepburn) and has a passion for timeless designs that is passionataboutre refined times. We are also fascinated by everything Parisian.
Favorite Moments
The ceremony was lovely and felt very true to our tastes. The live band on stage was a wonderful touch because the venue was equipped with an incredible location. Thad came to our cocktail hour to welcome our guests, which was an absolute pleasure. The enormous long-head table was stunning, and our champagne escort cards were highlighted. The dessert table was gorgeous!