My Grandmother's Island: A South African Couple's Meaningful Wedding In Greece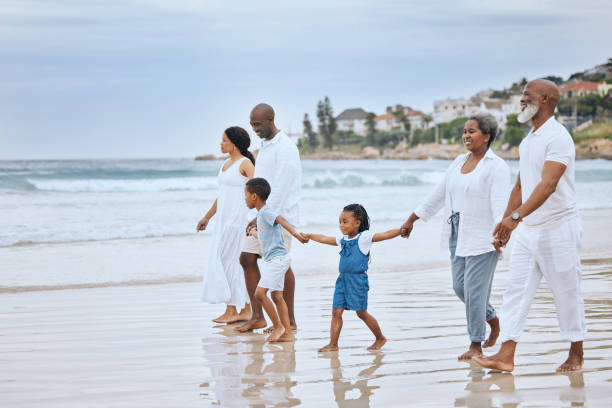 We had a grandmother who was born to and grew up in Greece. I'm sure we'd be taking our family and friends to an idyllic wedding on the beach. However, it's not as easy when you're in a different part of the world, with three flights and a ferry journey from home…
Antonia and Jonathan realized the significance (and gorgeous) of the wedding ceremony on Antonia's grandmother's island in Ithaca might be. After rescinding the South African wedding plans, they leaped to plan their wedding on a foreign island.
How can you plan an international wedding on another continent flawlessly? Our belief is, and it appears that our bride and groom also do, that it all comes down to selecting the perfect wedding planner. Uneasy about planning such an event from afar, Antonia was released from the anxiety after finding the ideal planner Cleopatra.
It's one of the oldest aspects of the wedding that make us fall in love with each other. It was the Greek Orthodox ceremony, with the traditional Stefanas (Greek wedding crowns), celebrating Antonia's history and the island fittingly. To not distract from the beautiful Greek Orthodox chapel, the couple and their styling team decorated using Greek olive branches and natural accents.
Our Love Story
Jonathan and I hung out in a chic cafe called Tasha's in Johannesburg, South Africa. Jonathan noticed me arriving with my brother to eat lunch. Without trying to sound too cliche at all, he remarked about himself, "That is the type of girl I would like to marry." He then came to me, began introducing himself, and asked when I could go out for a night out. I said I already had a boyfriend and wasn't interested.
Since Jonathan and I like eating out, we saw one another often at Tasha's. One Saturday afternoon, Jonathan was seated with many friends enjoying lunch. I was also there to eat lunch. He brought a massive flower arrangement to the table where I was having lunch with someone he believed to be my mother. The entire group of his friends was watching, but I didn't stop to say thank you for the flowers. He didn't know when I was in the same room as my boyfriend's mother, and she said, "Does he not know that I am your future mother-in-law?". Jonathan is delighted to tell me she was not my mother-in-law to come!
Our paths crossed at the wedding of a friend we shared. After a few shots of tequila and more dancing, we shared a kiss, and the rest is history.
Jonathan asked me to marry him on a hill in Botswana overlooking the plains. With the backdrop of a breathtaking sunset and our families watching, I accepted the proposal.
The Planning
My grandmother, with whom I am very close, was born and raised on the small island of Ithaca, Greece. After getting engaged, Jonathan and I began discussing where we would have the wedding. The most obvious option was Franschhoek in the Western Cape, South Africa, where you can find the country's most gorgeous wine lands. Jonathan, however, was unwaveringly insistent that he wanted to be married in Ithaca (without having been to the Emerald that is part of The Ionian Sea).
Ithaca is just three flights and ferries from South Africa. I began worrying about how to plan an entire wedding on another continent. It was then that I discovered Cleopatra's website. I saw the "meet Cleopatra" video and instantly realized I had met the perfect person to help create our dream wedding and a lifelong friend. I chatted on Skype with Cleopatra with my mother and gave her a hint as to what Jonathan and I would like for our special day. Cleopatra sent a proposal within a few days, and we were soon headed for t, the door.
Cleopatra was utterly aware of what we wanted, and we exchanged messages via Whatsapp and email, sending images between us of the things we had in mind.
The Florals & Style
As Ithaca remains a pristine Greek island, We didn't seek anything extravagant that could detract from the natural splendor or the stunning location.
So, we decided on the olive-green, white, and cream palette to reflect the island's natural beauty. Our bouquets were composed of olive leaves as well as a variety of white blooms to show off the details of the church and raise the tables, which offered the stunning panoramic view over Kefalonia and then back to Vathy which is the principal village of Ithaca.
The color palette was carried over to the wedding attire, and the bridesmaids were wearing olive wreaths on their hair.