Lemons Fill This Portuguese Palace Destination Wedding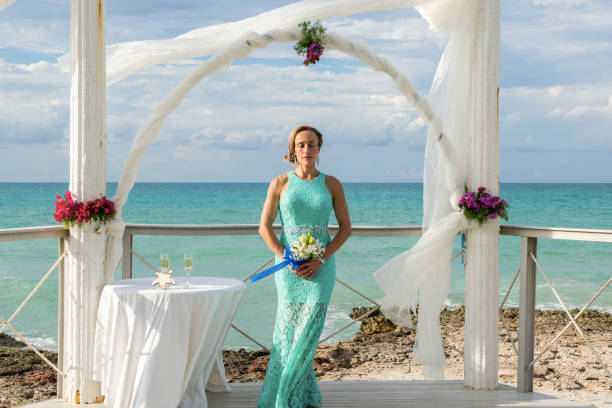 Hey, crew! Can anyone fly to an elegant palace in Portugal this morning to attend an Orange Grove wedding?
Decorated with a citrus theme, Our two grooms were soaking in the glamor of Portugal's perpetual sunshine. The funny thing is that Andrew and Clay's wedding was not even in the season of lemons! With the help of their fantastic planning team and their lemon trees, the wedding was decorated with lemons (we were deceived!) to complement the fun citrus-themed decor.
The lemons aside, Tivoli Palacio de Seteias was a fantastic piece of décor, providing the most intricate and grand backdrops for all the reception and ceremony pictures. We are thrilled that the couple could enjoy the outdoor views into the night due to the expensive green marquee with a greenhouse design placed on the lawn, a stunning alternative to the standard reception tent.
Our Love Story
Clay and Andrew began to meet when Andrew was visiting an acquaintance in New York City (at the time, Andrew was living in Los Angeles). They attended a party at which two of Andrew's acquaintances, who worked in finance, pointed to Clay in the crowd because Clay and Andrew each work in entertainment and film. With the logistics of crossing borders, they were not expected to begin dating. However, fourteen months later, Andrew left his job at a studio for film to relocate East, and they were married within a year of the date.
Clay and Andrew were enjoying a vacation at Lake Como, Italy, and had booked a motorboat for the day. After a meal in the restaurant Villa d"Este, Clay convinced Andrew to put the boat in a remote part of the lake and then go to the water for an ice bath. As Andrew dried off from the swim, Clay offered to marry him, and he was utterly unprepared.
The Destination & Venue
The ceremony was held in the Tivoli Palacio of Seteias. We planned an outdoor ceremony with paths lined with flowers that led to an archway for the wedding with the wisteria and other hanging flowers. Although the field itself was a fruit orchard, they were not in full bloom, and so lemons were (somewhat humorously) sprinkled across the trees.
The reception was held in the multi-tiered glass tent constructed to allow the palace's gorgeous façade to be used as a backdrop. On top of the tent was a massive platform adorned with a garden and many chandeliers, adding an element of magic and color to the room.