How Gorgeous Is This Southern Ruins Wedding In Georgia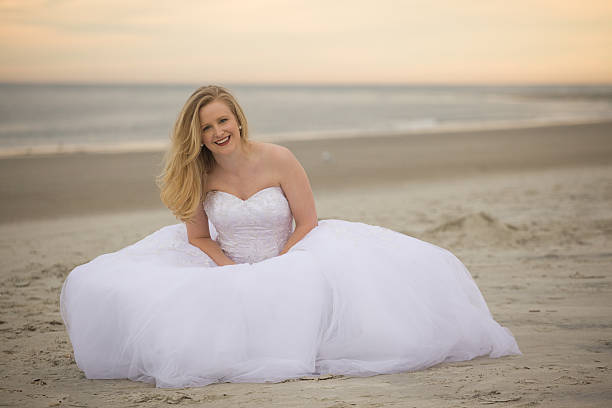 I've been quite open about my adoration of European brides and grooms and their beautiful array of wedding venues, historical sites, and cathedrals. Take a look at this fantastic list of wedding locations that are located in Italy.
What do you think if I said it's possible to achieve a European wedding style with old-world charm right from your backyard? If you're from America's South, It's the truth. Barnsley Resort, the perfect resort destination composed of ruins and the stately house located in Georgia, is our ultimate wedding destination dream to be realized. We have the perfect wedding that will make you feel inspired.
Photography by Shauna Veasey, Sara, and Lee's Georgia celebration was a wedding destination with charming rustic charm and plentiful parties and excursions.
Our Love Story
Lee and I were introduced through a mutual acquaintance and immediately formed a friendship. He informed me that he was planning to marry on the first day we met!
He proposed to me on my birthday in Piedmont Park with our two dogs beside us. I thought we would stroll through the park and then go out for lunch to mark my birthday, as we have always done. While walking around the area, my husband shocked me when he climbed up on his knees and asked me to marry him! It was a truly memorable moment to have our dogs together with us.
However, it was not the only thing that happened on the day! As we arrived at the eatery, the staff took us into the back area where Lee had invited our friends and family members to surprise me and congratulate us. The timing couldn't be more than perfect!
The Venue & Planning
We knew we wanted an outdoor, organic ceremony and a location where our guests and families could enjoy time together over the weekend. When we first saw Barnsley, they were sure it was the perfect location for us. It's simply stunning and a unique place! We decided to go with a simple color scheme to complement the lush gardens of The Ruins, where we held our wedding ceremony and reception. We did not want anything that would diminish the place's natural beauty.
In addition, because many of our guests are traveling long miles, we needed to ensure they had plenty to do over the weekend; Barnsley offers a variety of activities for guests (i.e., golfing, hiking, horseback riding, etc.). It truly is a paradise located in Georgia.
Favorite Moments
There were a lot of memorable moments of the day! Seeing Lee's smile as I walked down the aisle is an experience I will never forget. It was like the clock had stopped for us, and only two people were in the room.
We decided to have a close friend officiate our wedding. I am glad we did. It felt natural and calming to have someone who knew us wed us. In addition, writing our vows for one another made the moment more meaningful to us.
The speeches of our family and friends on the night of rehearsals were authentic and a memory we'll cherish for the rest of our lives. We chose to have speeches on the night of the trial as sharing the memories with a smaller audience was more intimate. My father's speech from the wedding day was memorable, too. He had taken a lot of time into it and did it right!
During the reception, Lee and I walked into the room with our guests shortly following dinner. We realized how fortunate we felt to be surrounded by such caring family and friends.
The Honeymoon
On our honeymoon, we visited Sugar Beach in St. Lucia and had the most fantastic time. This was the ideal mix of fun and relaxation. The staff at the resort were super friendly and did their best to help our needs in however they could. Lee was shocked when we last visited there with a private culinary-inspired dinner at the beach!