Luxurious & Romantic Greenery Wedding Inspiration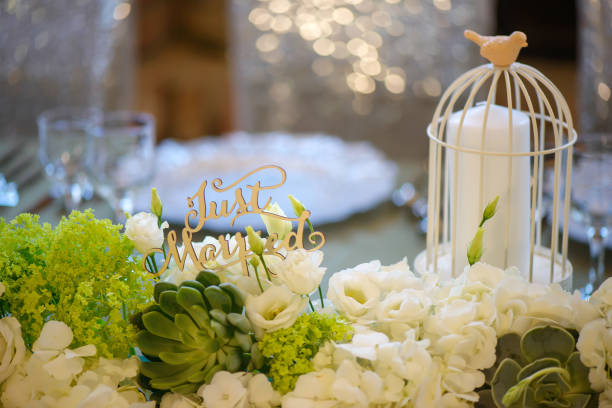 Today, we've got a gorgeous wedding theme that is interspersed with French love along with English elegance (something of the music of The Blog this Week! ).
The stunning Sunshine Photography, this gorgeous shoot was designed and created by Emma Riddell of Goose & Berry Weddings, who you might remember from a few food-related features we've posted on our blog previously.
Inspired by the current Pantone Color of the Year, the Greenery of this photo shoot is a perfect example of the most romantic Oxfordshire setting, stunning flowers, and lavish details from some of our favorite UK vendors as well as international suppliers.
It is a must-have for true romantics who value the best things in life. The shoot is filled with gorgeous suggestions…
From the Stylist, Goose & Berry Weddings
Being blessed to have grown up in a rural setting has inspired me to love and admiration all things green and pastoral.
Green is my absolute favorite color. It's versatile and can be combined with many different shades and stains while being vibrant and rich. It's warm and calming and provides an extra dimension to the majority of designs.
When I found out about this year's Pantone color was Greenery, I could not be more thrilled. I love pastels and blushes, but green has always held an important space in my mind.
The majority of my wedding inspiration comes from the countryside, the colors of the food, the decor, and, of course, the flowers.
A special love of mine is manor homes in the country that are elegant and complemented by the rusticity and history within the gardens and walls.
Le Manoir au Quat'Saisons is one of the places that has been a long-time favorite of mine. As a member of a Relais & Chateau 5*hotel work background, Le Manoir is up at the top of them.
The most stunning country manor home surrounded by lush gardens makes the perfect backdrop for any wedding. Plus… The world-renowned Chef Raymond Blanc is the patron at the venue, and the food is exquisite.
For a foodie like me, this is the perfect place. I've been fortunate enough to dine there and even get to meet Monsieur Blanc himself.
In a way that reflects all its wonderful characteristics, such as rurality, seasonality, and local food, produced locally and within the hotel's backyard, my kitchen garden is designed with an extremely rustic and natural concept. I wanted to make use of its amazing gardens and also incorporate flowers and herbs throughout the design.
Amie Bone Amie Bone designed the gorgeous and lush flower garden around the table. Mixing pots, bottles, candles, wooden logs, and candles, Amie and her team put together a stunningly elegant yet natural and rustic style and a nod to the kitchen garden, with the lush greenery and leaves.
The overall feeling is luxurious but with subtle hints of rural simplicity and the rustic look of days gone by. Making sure the colors were clean and white, as well as green and earthy, allowed this look.
Natural elements like the wooden chairs and tables of the Stress-Free Hire and earthenware tableware accentuated this style. The hints of copper within the cutlery and cups gave a touch of luxury to the look that is perfect for the context that is the Belle Epoque and its beautiful open spaces and gardens.
Paper that is recycled and textured of Silk and willow blends with their natural linen napkins and table runners, along with their silk ribbons, to give an organic and natural feel.
The favor bags and paper are adorned with beautiful and romantic calligraphy from Judy Broad, completing the tablescape perfectly. I adored the copper font that reflected on the cutlery, cups, and copper.
The bride's dress needed to be simple and not too extravagant or over the top. It was a simple and elegant gown. Jesus Peiro gown by Ellie Sanderson had a sleek lace body as well as a full skirt of tulle and was a romantic homage to the fashion.
The stunning long veil and beautiful Harriet Wilde 'Marlow' Lace shoes gave an elegant, feminine, and romantic bridal style. Natural and soft makeup and hairstyles done by Katie Reay Scott added a touch of earthy tones to the gorgeous Alexa.
Feathers gave the final rustic touch that works perfectly in such a stunning countryside setting. I wanted to include some modern style with a twist. What's better than a tweed hat that comes from Cocoon Luxe?
The tweed accented the rustic wedding vibe, and I adored the cape style that is easy to wear on your wedding day and with a chic twist.