Celia Grace Lookbook: Gorgeous Ethical Wedding Dresses 2017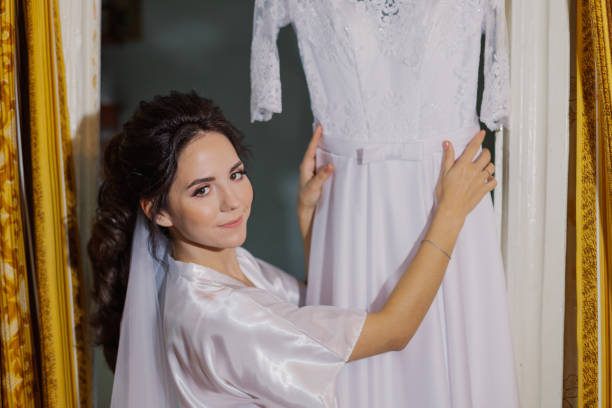 It's always a pleasure to share with you the latest bridal dress collections, but it is even more so when they have such a heart and soul.
This is not your typical bridal lookbook. It's the world premiere! The brand new 2017 Celia Grace Collection.
Celia Grace is a brand of ethical wedding dresses (we told their story in our blog last year). These gowns are not only beautiful but also made by women in India or Cambodia.
If you are looking for a dress that has both style and a great story, then these could be for you.
The 2017 collection features new textures and styles, including modern embroidery, classic laces, luxurious brocades, and handwoven eco silks that are as light as air.
The gowns have a modern look with open backs, crisscross straps, and bridal separates. They also feature cool pockets and ruffled skirts.
Marie Muehlke is the founder of Celia Grace, and she says "The,se dresses are just as unique, as kind, as the brides wearing them."
Celia Grace, the designer behind these enchanting gowns, is working with four independent ethical and fair-trade sewing groups, most of them owned or operated solely by women, in India and Cambodia.
Small local groups handcraft each dress, and they have access to exclusive fabrics that are not available anywhere else.
Celia Grace will also be able to ensure that their dressmakers have safe, empowering working conditions, as well as fair wages, so they can send their daughters to school and take their children to the doctor. Celia Grace is donating school uniforms to Cambodian children in need with every dress sold this year.
This collection is very special, as we have already said!
Scroll down to see the new Celia Grace Lookbook.