Blue Blossom: Classic meets modern wedding inspiration from Russia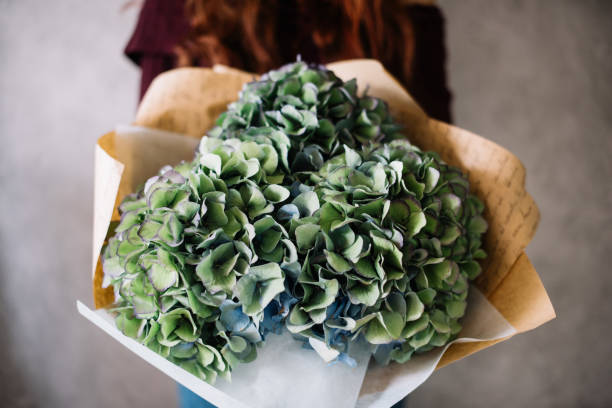 You may have noticed if you follow our blog or on Instagram that a group of fine art Russian wedding vendors is making waves online with their (dreamy!) Online, many weddings offer romantic and luxurious inspiration.
Viktoria Gavrilova, founder of White Chicks Bridal and White Chic Lingerie, and Elena Gavrilova, stylist, are leading the way for stylish, modern weddings in Moscow and beyond.
For today's beautiful shoot, they have teamed up with Katia Tumenyeva, a photographer from Kiss & Smile, and a variety of vendors to create a gorgeous, floral-filled wedding inspiration.
This shoot fuses all things traditional with everything contemporary. It will appeal to anyone looking for a modern wedding that has the romance and elegance of a more conventional affair.
Mix & Match bridal separates, undone florals, and fine china table settings pair beautifully with sweeping calligraphy and fine china table settings.
Hair and makeup are kept simple but pretty.
This shoot will inspire you to mix the old and the new.
The Stylists
Viktoria Gavrilova and Elena Gavrilova discuss their original concept…
When we created the Blue Blossom Project, we wanted to create a classic tale with a contemporary touch. We also wanted to give it a romantic and neoclassical feel.
Our shoot is centered around the white and blue pattern. It has been used in ceramics for centuries in many countries. China was the origin of this pattern, but it gained popularity in Europe after the East India Company. China vases, dishes with blue designs found at flea markets in Paris, Amsterdam, and other cities, vintage crystal glasses, silver cutlery, and artisan tablecloths were all used to decorate.
The use of sweet jasmine and snow-white peonies enhances the decor. The project also included a retro car. These details create a classic picture.
Instead of using traditional dresses, we chose separate tops and bottoms. We also used wildflowers to style the hair.
We've created a mix of modern and classic styles.
The Photographer
Katia Tumenyeva from Kiss & Smile explains what makes this shoot so special…
It is an honor to be a photographer on such a beautiful photo shoot. The project is not just a masterpiece but also has a deep inner meaning.
Sky Blue Prints with Tiny Flowers Used in Decor Elements, Table Settings, Bridesmaid's Jumpsuits, and even the bride's Dress can be seen in Classic Art Pieces Worldwide.
The image of a blue flower has been a symbol for Romantic Literature of the 18th and 19th centuries. It is a symbol of inspiration, true love, and beauty.
This symbol is the perfect foundation for our story of a girl and young man getting ready for their wedding. For the engagement shoot, a stunning blue dress with long tails was designed – the two large crossed straps highlight the back of the bride. For the bridesmaids, we chose two-morning jumpsuits in white and blue with a flowery pattern.
The blue hues of flowers and the symbolism of romantic love and ideal relationships are a perfect match and create an inspiring photo story.