What To Do When Your Wedding Photos Don't Work Out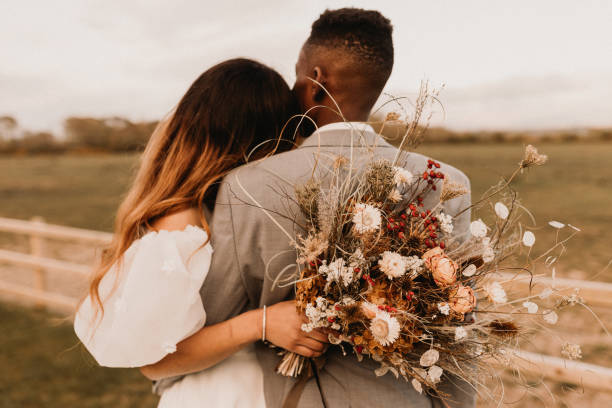 Weddings are special because that makes them exciting for guests, stressful for couples, as well as crucial for vendors is the fact that you can't have second chances.
There's only one step through the aisle, one initial kiss with one bouquet and one cake, as well as only one speech; you'll get the idea! The majority of couples won't even be aware of something happening on the day (a small amount of rain ,a boutonniere that's not there, or tears from the bridesmaids during the ceremony). When you consider the big things, it can be a little difficult when things don't go exactly as planned.
A gorgeous couple today, Bijal & Nirag, are demonstrating ways to get the most out of it in the most serious way.
Bijal & Nirag tied the couple by having their wedding ceremony, which was a tradition-based Indian wedding with six celebrations over four days. However, when their photos did not turn out like they had hoped they would, they decided to have a retake. The results were extraordinary.
The couple returned to the scene of their first meeting at Balboa Park in San Diego; the couple was able to enjoy the most romantic post-wedding photo session with the incredibly talented Jasmine, who is the singer of Let's FROLIC Together. Dressed in vibrant traditional Indian wedding clothes, the stunning couple were smiling throughout the entire session, and after you've read their touching love story, you'll be giddy together with them.
I'm happy that this couple has the gorgeous wedding pictures they deserve!
Our Love Story
We reconnected at the end of August in San Diego, sort of unintentionally. I had recently moved from Chicago to San Diego from Chicago for a short 3-month stint at an optometry school.
Nirag's uncle (who is also a cousin of my uncle) was gracious enough to permit me to sleep at his home for a couple of weeks while I settled into San Diego.
In the meantime, Nirag had just moved into the same uncle's home following a 3000-mile cross-country journey that he made from the upstate of NY to San Diego to start his Ph.D. program at UCSD ( Five years after that, and we're taking the same cross-country road trip up to California's east coast! ).
In the next few weeks, as a newcomer to San Diego, I would set out to visit the city, to which Nirag would invite me. One of our very first "friend" dates happened to take place at Balboa Park, which is the reason we picked it for our engagement pictures and wedding shoot reshoot.
These casual dates quickly transformed into actual dates, as we spent the following three months making unforgettable memories in this gorgeous city.
I returned to Chicago to finish my optometry studies while Nirag continued to live in SD to pursue his doctoral degree. In March 2014, after a little over one and a half years of a long-distance relationship and traveling back and forth for one or two months, I decided to move home to San Diego!
The Proposal
On the 7th of November of 2014. Nirag has slyly asked me and one of my best acquaintances to arrange two dates with us in the Fig Tree Cafe (where Nirag and I were first paired two years earlier).
The restaurant was open, and we were seated by the hostess. (He requested a companion to sneak behind the bar in the restaurant with a camera in order to take instant photos of his proposal.)
After about 30 minutes, after which my girlfriend and husband were not there I decided to message her to find out where they were.
At that point, "our song" started playing in the restaurant. Niraj said that our guests were not there and pulled out the diamond in his vest and requested that I marry him!
We walked out of Fig Tree Cafe and headed towards another restaurant in which Nirag had invited all our friends to join us for a post-proposal celebration!