Sweet & Simple DIY Destination Wedding in Belgium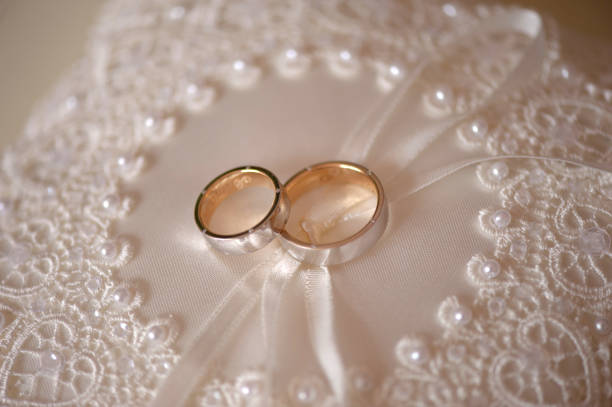 Magazines, websites, and blogs about weddings (including ours) are all over the internet. In a world where magazines, websites, and wedding blogs (including us!) make couples feel that their wedding will not be perfect unless it is sunny outside, their clothes are more expensive than their cars, and the day runs smoothly – today's marriage is refreshingly different.
Daniela and Rene got married in Belgium with a DIY destination marriage. They spent a week at a chateau in France with friends and family. They baked their cake, picked their flowers, and decorated the venue.
It all sounds very dreamy, right?
What I really love about this wedding is not just the beautiful pictures taken by Anouschka Rokebrand Photography (and Daniela's gorgeous Anna Campbell bridal gown) but also Daniela & Rene's honest description of what happened.
Weddings can be fun, joyful, and exciting but also stressful, expensive, and full of surprises.
Daniela (from Australia) and Rene (from The Netherlands), together with their families and friends, managed to create a celebration that paid tribute to the background (local wildflowers, Belgian beer bottles, and the talents of everyone who took part).
They came out the other side with that glow you get when you spend time creating something special with your favorite people.
Please scroll down to learn about Daniela and Rene's long-distance romance and their beautiful international wedding.
Our Love Story
Rene and I met in Los Angeles in 2005. Daniela, my bride, was on her way to Manaus for Christmas to visit friends. Rene, who had just finished his undergraduate studies, was also traveling.
We talked for many hours. The 10 minutes I had left before I had to catch my flight back.
After I returned to Europe, I visited Rene during my summer holidays in Europe. We stayed in contact via MSN Messenger, which was still available at the time.
We visited each other often during the three years. After three years in Geneva, Switzerland, we moved to the Netherlands for four years to be nearer to Rene's parents.
Advice to other couples
Don't cut corners on your photographer!
We did not, and we are thrilled with the photos Anouschka & Ray captured that day. After a few days, you will forget what you said and who you spoke to.
You want your photos to bring back fond memories for you in the future. They should make you feel happy and warm. You'll also want to make sure that everything looks beautiful, given the amount of money you will be spending.
If you plan to give a thank-you speech, I suggest you write it down. I forgot to thank the people who played a huge role in my wedding and my life in general.
I know, I know. You ask, "How can this be?"
You have a lot on your mind, so you shouldn't expect to be relaxed when you give your speech. Plan them, ask others to speak, and then write down your own. Please write down yours. I still regret it.
You are special to others, and they will do anything for you. If you forget to thank them, it will haunt you. Or maybe that's me.
It is nice to know that you have thanked all the people you want to thank and explained to them how much they mean to me.
The Photographer
Our photographer was chosen because we were impressed with her work the previous year when she shot a friend's marriage.
Anouschka and Ray captured the feeling and emotion of the event as well as the simple images that later will form or trigger your memories.
We enjoyed working with the children and managed to take outdoor pictures despite the torrential downpours and strong winds.
Ray took a photo of Rene while he was dancing to keep warm as I shot my bridal shoot. Rene's personality, humor, and wit are perfectly captured in this photo.
The best memories are those that make me laugh and smile at the same time. Those things, which you might miss when you're too busy with other things during the day, will be the ones I remember. They also took a beautiful portrait of our family, including our son.
The Attire
My mother, aunt, and grandmother wanted to help me choose my dress. Since I live in Holland and they are in Australia, we had limited options when it came to shopping and taking time.
While researching the type of gowns that I like, I came across an Australian designer whose studio is located just around the corner from where my parents live in Melbourne. I fell in love with her designs.
I took three special women out to lunch for Christmas 2014, and we went dress shopping. We found a beautiful Anna Campbell dress. It fits them like a glove.
It wasn't the gown that made the purchase of a wedding special for me, but the fact that I was able to share the experience with friends who were so important to me.
The dress was beautiful, and I felt like a million bucks in it. My 92-year-old grandmother tells me, with a big smile, that my dress is similar to the one she wore many years ago when she married my grandpa. The dress was made even more special.
All the bridesmaids chose their dresses themselves because I wanted them all to be comfortable and choose a dress that they would wear again. All of the bridesmaids made great choices with dresses that complemented each other.
Rene stands at 2 meters 5, or 6 feet 8 inches. Finding a suit to fit his tall but svelte frame was not easy. He finally settled on having a case tailored as this was the only option to get one that included his frame.
It was the perfect choice. The suit was made of dark blue wool with black suspenders and a thin tie. The case was stylish but informal, and it suited the relaxed atmosphere of our wedding perfectly.
The Ceremony
As I entered the chapel, two of my closest friends sang Ave Maria. It was magical.
This chapel, which is located on the grounds of a chateau, was built by one of Belgium's founders. It is full of history and must, but it is primarily filled with history.
I was very touched by their willingness to sing at our wedding.
Peer Jochems, a dear friend of mine, officiated at the wedding ceremony. We wanted our wedding to be personal and special, so we asked Peer Jochems to help us create a ceremony that would reflect us and the mood of the day. He did an amazing job.
Rene and I both agree that Peer brought humor into the ceremony. Humor is an important part of our personalities. He also made it feel special and serious. It wasn't an easy task, but it was a success on the big day.
Rene & I wrote our vows, which was a great way to share with our families and friends how we felt about one another and what makes the other so special.
After ten years of being together, we've said everything a thousand times to each other. But it's nice to say it to those who you love the most.