Swanky London Wedding Inspiration Filled With Pretty Dessert Ideas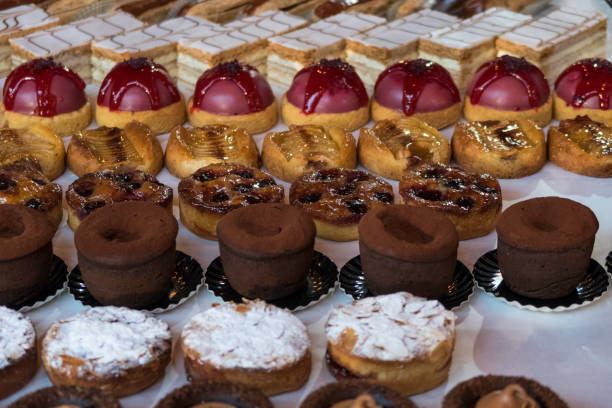 I am fortunate to have quite a powerful willpower. I'm able to say no to nearly everything in life, excluding desserts. Dare I admit it; desserts are one of my favorite things in my life, as well as at weddings! The good news is that this elegant London wedding theme includes a table with desserts that make my love for them appear a bit higher: "high class."
Amanda Karen Photography, together with her talented team of vendors, created an extravagantly styled shoot at Hackney's Clissold House. Making full use of their gorgeous surroundings, the group decorated the room with tall candles, beautiful flowers, gold flatware, and even more upscale cutlery. The bride's beaded gown is luxurious and fashionable.
However, it's desserts that we're looking forward to, right? Dessert tables are everywhere, and Cocoa & Silk made the most of this trend with sophisticated desserts. The buffet included gorgeous sweets like meringues made of golf leaf cookies, mini cheesecakes, and even cake pops that look elegant! They also delivered the cake whi,  which was a two-tier, utterly graceful buttercream cake that was decorated featuring sugared roses.
From Amanda Karen Photography
Inspired by London's elegantness as well as natural features, the shoot blends classic London backdrops with a wealth of fine flowers, as well as an edgier rustic style.
We chose a palette of grey, ivory, and green, with hints of gold and delicate blush. Brighter plum tones in the florals add the palette depth and stand out. Clisshold House in the vibrant Hackney, London, provided the stunning backdrop for this editorial shoot. The autumnal weather and wooden interiors at Clisshold House inspired this transitional color scheme of green forest, paired with soft blush ric,h shades of berries, and subtle touches of gold. The concept by Fleur and Fig was inspired by classic elegance, with a subtle reference to the rustic style.
To bring light and a fresh atmosphere to the location and to enhance the aesthetics, videography, and photography needed to adhere to this aesthetic. Amanda Karen Photography (photographer) and Nkima Photography (videography) collaborated seamlessly to capture the romantic feel of the shoot.
Our gorgeous bride Joanne had a stunning gown that was provided by London Bridal Boutique, Luella's bridal. We chose a dress that featured a chic urban feel to match our venue. However, it also had a style that could draw the attention of the contemporary and trendy bride. Vicky Rowe created the Charlotte dress, which was decorated with beautiful beading and an up-to-date high-neck style.
We showcased shoes by the luxurious Jimmy Choo with the stunning Lance design that is popular with brides in the present. It was the London Victorian Ring Co. featured a striking set of halo clusters of diamonds in a ring.
The gorgeous hair stylist and makeup artist Alison Jenner has created a classic but contemporary look, with a soft, dewy skin tone and beautiful pink, dusty lip. Joanne's hair was pulled into a low, twirly bun, giving her a chic style while still allowing the details of her dress to show off.
The cake was designed by Cocoa & Silk. Cocoa & Silk created a chic and simple two-tiered buttercream cake that was decorated with gorgeously intricate sweet sugar roses, as well as lace.
The cake, however, wasn't the only delectable sweets to be featured at the table at this wedding. Dessert tables are a popular addition to lavish London weddings, and this one was no different: cake pops, profiteroles, chocolate chips, cookies, meringue kisses with gold leaf, and mini cheesecakes that were individually wrapped.