Romantic wedding films will make you smile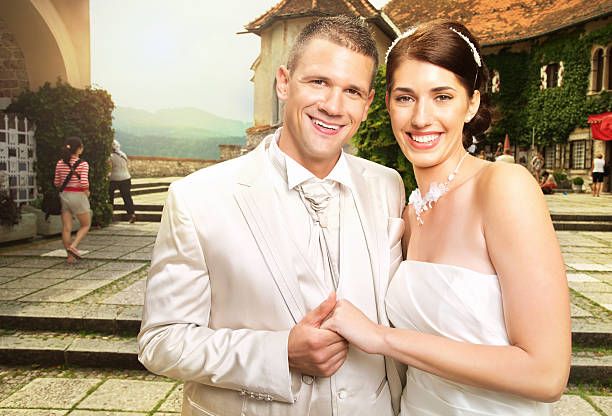 You guys are going to love this gorgeous wedding video; it's romantic, dreamy, and so much fun!
Alli & Anthony's Sonoma Wedding looked like one of those special days where the couple never left each other's side from the moment they said I do.
This couple did exactly that. We always encourage brides and grooms on their wedding day to soak in every second of it.
Sean Kenney captured it in a dreamlike, hazy way for StudioTHP.
We're obsessed with Alli's hair vine. The setting was incredible, and there were so many memorable moments. (This cake smash looks epic, and the tower of Champagne is amazing!) There are many great ideas that you can borrow from Anthony & Allie's wedding.
If you take nothing else from this, then try to keep your eyes on each other – your guests will appreciate it!
Sean Kenney, the talented Sean Kenney from StudioTHP, will tell you more about this special occasion before you play.
The Filmmaker
Alli and Anthony's wedding is one of the most beautiful occasions I've ever had the pleasure of filming.
Their venue choice beautifully reflected their elegant and classic style. The Beltane Ranch, located in Glen Ellen in California's Sonoma Valley, was the venue for their wedding.
The choice of filming locations was overwhelming. The property has rustic barns, Colonial-style buildings, and lush gardens. It also features a stunning sunset.
The way Alli and Anthony interacted with each other, making them laugh, was my favorite part of the wedding.
Each of my couples should have fun and enjoy their wedding day. This video shows it clearly.