Marry On Safari With This Ultra-Stylish South African Wedding Inspiration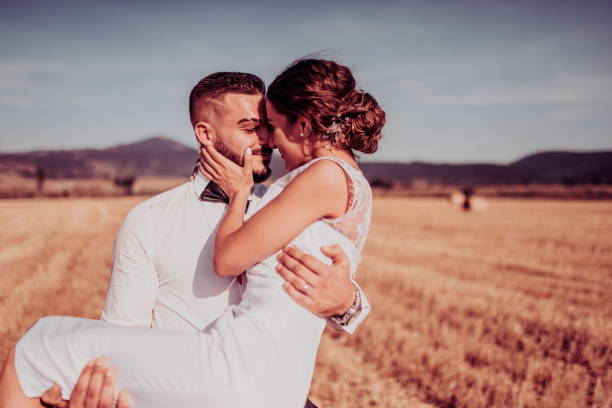 If you're looking to get married on safari (ahem, we could have it all over again), …) then you'll want to check out this stylish South African wedding inspiration from Nina Wernicke.
Set up at Mangwa Valley Game Lodge in the vicinity of Pretoria, The talented team of South African wedding vendors proves that you can ace the look of a wedding that is just as natural, wild,l as editorial out in the wild.
From a soft cotton wedding dress, which is safari-inspired, and a sparkling gold gown for the reception, This editorial highlights the diversity in South African design. Using the vibrant scene of African accessories, Our team spruced up our runway-ready bride in classic, elegant jewels from Cape Town designer Pichulik. The pieces of Pichulik have been on my "wish list since our own South African honeymoon.
The collection includes iconic accessories, styles for walking through the wild grasses, find objects such as horns, cotton, and local flowers (and even real-life Giraffes!) This wedding scene is making us want to go to South Africa.
From Nina Wernicke
The inspiration behind the shoot came from a contemporary version of 'Out Of Africa.' I recently relocated to South Africa from London (and now divide my time across Africa and Europe), So I was keen to enjoy the new environment fully. We were in search of an area in the natural bush, untamed and unmanicured.
We wanted to use African colors and textures in every aspect of the shoot, including The stationery, favors, flowers, cakes, and jewelry. We incorporated dried flowers and spikes of porcupine, cotton leather, and antelope horns to ensure the shoot reflected Africa.
The shoot focused on three distinct parts of the wedding day: the bridal appearance (a mixture of the boudoir look and getting dressed), The 'ceremony', and the reception'.
In the first segment of the shoot, the model wore the dress in lace that she wore. The ceremony was formal, so we requested that she wear a basic and flowing skirt. We were in nature for the segment (spot that giraffe in the background). We required her to wear something effortless, relaxed, flowing, and comfortable to move around in. The goal of the third outfit was for it to be elegant and stylish; she wore a custom golden gown to complete the look. The color was burnt orange, which brought all three looks together.
The models are Dineo as well as her actual husband, Philip. It's rare to meet couples from diverse cultures on the streets of South Africa today; sadly, this is why these two are more remarkable to us.