French Garden Party Wedding Ideas For The Cool Bride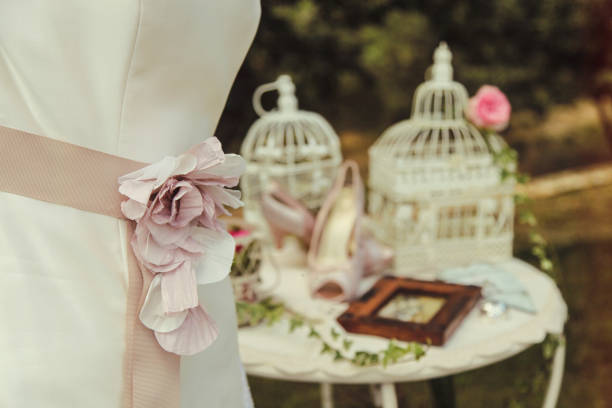 Are you planning a garden party ceremony within the French Countryside?! We want to be invited! Mainly if it's as elegant as the Olea & Fig stylish-bride design.
The centerpiece – a cake and delicious French spread over the table of a farm-style country setting is enough for us to consider this setting wedding-ready. It was designed to be a perfect backdrop for a country-chic bridal shower. Believe this fun-filled afternoon is good enough to be an excellent 'I do with the help of sophisticated fashion and the most fashionable accessories.
Brides (or bridal shower buddies) wearing delicate and elegant The Wild Bride dresses are wearing some of the most stylish bridal accessories of the present. Not only are the resin jewels (in stylish neutral shades) trendy and trendy, but the standout straw hat and bold black ribbons transform the delicate outfits to a new level of cool.
Photo taken by Hamee Ha Photography The airy and gorgeous French garden is a delicious treat to drool over.
From Olea & Fig
The bridal shower was a style and fashion editorial influenced by the French Countryside but with a modern style. Intimate moments, friendship, and the individual were the primary components of the class. Since the majority of bridal inspiration centers on the romance and love between couples on the wedding day or during the wedding day, We wanted to show the bond and support of friends and family, as well as the special moments that lead up to the wedding day, which is a moment in the life of.
The stories were told by two of our friends. One is more reserved and shy, and the other is active and curious. The bridal shower was held during a typical day and focused on recording moments of joy we can't always remember.
Two outfits for the bride were crafted in a way inspired by these two characters. The bridal gown and the bridal shoes were styled in an edgier style. We combined the farm style concept with our Dolled Up trend of SS'19 with makeup, hair, and clothing design.
The deconstructed tablescae and the floral designs were inspired by a blend of farm-to-table style and a relaxed afternoon picnic. Natural and unintentional was the primary idea; consequently, the paper and food items, pastry, tabletops, and furniture were all chosen to show the wild, beautiful nature of the environment, unpolished and honest.