Elegant City Elopement Inspiration Featuring Bohemian Florals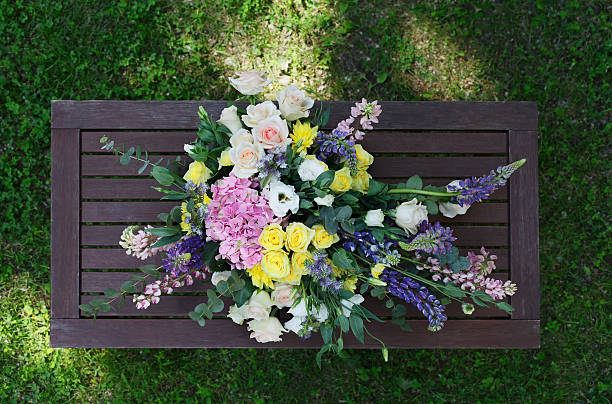 We've seen plenty of natural wedding inspiration recently, But what about our elegant city brides? We have something special to share today from Paradise Events & Jumi Story at The Beautiful and Historical The Permanent in Vancouver, Canada.
Combining bohemian, wild florals with a sophisticated urban setting, the talented wedding team behind this slick editorial proves you can combine different styles when planning your perfect wedding.
With such a small guest list currently in the planning stage (which means that there's some extra money within your wedding spending budget), We think this is a fantastic occasion to do something more extravagant with your florals and wedding theme. We're always amazed by striking statement decor, such as the stunning floral arrangement featured here, with textures and bohemian influences.
From Liting Chan of Paradise Events
This shoot was an homage to the more than a century-old, historic building The Permanent. Permanent.
As a designer for events and a florist, its crown molding and mosaic tiles enthrall me, the white walls and the black iron gate. I wanted to make it unique and authentic by combining a unique boho style with the editorial shoot. Nevertheless, please keep it in harmony with the overall appearance.
The tablescape blends a contemporary minimalist tablescape paired with the traditional look of the building's heritage and the mosaic windows. The details of the tablespace caught our attention: from the modern glasses for wine, the water goblet, and silver and grey cutlery by Pedersen Rentals and the dark candle holders and chargers from the SIE Collection and Paradise Events' floral centerpiece that bring a delicate artistic vibe into the editorial. We also like the contemporary gallery chairs, which show the contrast between the style and the historic structure.
Regarding the building's heritage, Momo Chen's cake design was influenced by the iconic structure. The cake's texture reflects the historical significance of the building, while the bohemian-inspired preserved flowers perfectly match Paradise Events' floral design.
Fashion plays a huge role for us. We love the minimalist yet elegant wedding dress and the drop pearl earrings by Luxx Nova Bridal. Jasmine Hoffman did her trademark city-glam-style makeup, which was finished using Clara Leung's long side hair in a wavy style. We like the grey and blue-ish suit by Majesty Bespoke. It is a refreshing take on the standard suit.