Colorful Spring Wedding Ideas With Creative Paper Goods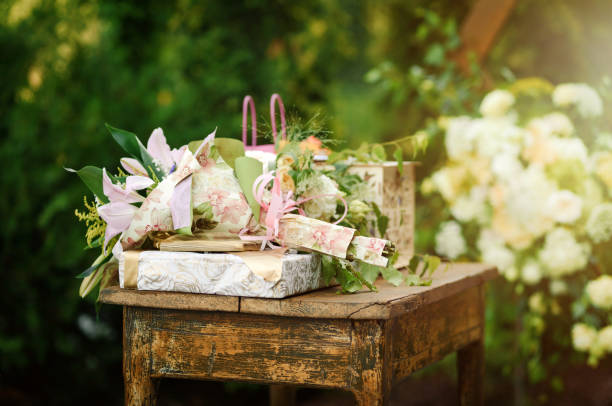 On the color wheel, The color wheel is dominated by yellow and purple and is supposed to go together. Shades of sunflower, citrine, and butter yellow in a blaze against lavender, lilac, and violet always provide us with the most joyful jolt that "Spring Is Near'.
In a loft-like space in Upstate New York, Verve Event Co. celebrates this union of two shades in the most cheerful way. The vibrant florals, fabrics, cakes, paper goods, and cakes fill up the space of Kin Event Space's white walls. Laura Rose took the photos. It's almost Vitamin D on film with vibrant blooms, gorgeous floral displays, and deep cakes,
To tie everything to the overall theme, Louelle Design Studio has done an excellent job setting the tone for the wedding with its contemporary and artistic wedding stationery. With a bold, modern style, the invitations will get plenty of affection in their gallery.
From Verve Event Co
The shoot took place in Kin Event Space in Rochester, New York. The building was once a grain plant long ago and was opened in February to serve as a venue for events. I am in love with the open space and historical details that are offered by this space.
A striking and straightforward installation of forsythia bushes, daffodils, mother of pearl, spray carnations, and roses was framed by our couple during the ceremony. The bouquet of our bride included peonies and roses tied with a customized silk ribbon that was dyed.
On both sides of our table were the benches and bentwood benches. The top of the table was the table runner in mauve underneath a sprawling, slender centerpiece consisting of daffodil, forsythia flat fern, billy balls, and the clematis. The modern tablescape featured napkins made of peach and hemstitch and topped with teak chargers. On the table was our combined menu and place card. When the guests could open their plates, a stunning hand-painted barn emerged from the menu, like an open book.
The stationery made of fine art was both fun and sophisticated. The dark green outer covers were blind-embossed with the couple's names. Inside, we used a custom-tiered insert that matched our color scheme.