Chic Australian Garden Wedding With A Sparkling Dress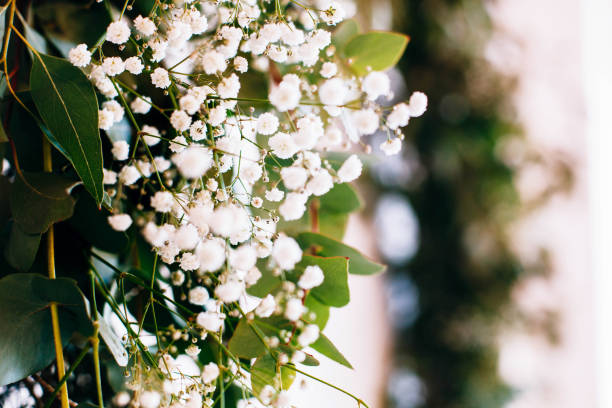 The wedding dress is sparkling, a stylish bridal party with a chic ceremony in the garden and a relaxed bride and groom. Today's Australian wedding is something to look at.
The first thing to mention is Kim's dress. Yes, that's the glittering Nala gown that we've seen several times in the past (see it dressed with a touch of Morocco here and with an art deco NYC style Here), and now it's time to be enthralled by the real bride! The gown was designed for Australian designer The Chosen Collection By One Day; this gown is the perfect choice for the excellent, unique bride ready to party.
However, just because our gorgeous bride's wedding dress was somewhat avant-garde doesn't mean that the celebration didn't lack the formality of wedding style. It's easy to comprehend the reason Merribee House became Kim & Mitchell's primary and only choice for a venue and the gorgeous blooming rose garden and dreamy cypress trees, their wedding ceremony was elegant as an elegant and formal garden wedding (but it wasn't without their snarky take on wedding customs!)
Our Proposal
Mitch proposed to me for almost five years after we met five years ago in Bali. We had taken two trips to Bali together, this time along with some of our friends. Mitch set up for the three of us to hike in Ubud. The morning began with a drizzle, and I was content at the thought of everything being fresh green. But the rain also rendered it humid, slippery, and wet.
Mitch discovered a wonderful hike and then found a path away from the main road after an hour. He began to walk along the path, claiming it was a perfect location for a photo. Wayne was confused about hearing him; I stayed at the bottom, holding my phone in hand, expecting him to return down so that I could snap photos of him. After waiting for each one between the two points, he demanded me that I should hurry and follow his. In a state of that Ighing, I walked along the road and slipped over the path, making me laugh more.
I got to the top and saw Mitch get down on one knee. His joy turned to tears and shock. The rest of the moment is a blur in my memory. I'm not sure what he said (and I don't believe he has either); however, I did hear that he asked me to be his bride. I accepted, and then we cried more. We kissed and hugged, after which I scolded him for not advising me to put on something more elegant. He had been sneakily filming me after I had agreed, and I'm glad that we can keep in mind, not the one where I fell over.
The Dress & Attire
Mitch wore a moss-green suit, shoes, and a black tie. I had the beaded ivory Chosen Bridal gown with sewn-in reflective details, giving off a sparkling look. The bridal party was dressed in black, which was a perfect match for us by putting together simple white and green bouquets and buttonholes.
The Venue & Style
A florist from our team suggested the gorgeous Merribee House on the southern shores of Sydney. It was the only location we visited, and then, by chance, the venue was closed the same day, and we had the opportunity to secure it. The place is breathtaking. The gardens are stunning, with beautiful labyrinths with roses, lavender fields, and well-groomed lawns – we were enthralled immediately. Our primary color palette included greens and whites, with pampas-like textured pampas to give fairy-garden impressions.
We knew we wanted our ceremony to feel a little different, and we didn't want to get too focused on the traditional elements of the tradition. Things like which side to be on when you are at an altar, putting on the wedding cake, having the first dance, and so on.
The Photography & Videography
I spent most of my time searching for various photograms on online and enjoyed David's style. David's site was one I turned to as I knew that I wanted his photos and felt they were just a little different from other photographers. His work was distinctive for me because the images of couples aren't typical pictures; he requires you to pay attention to the surrounding and light aspects of the image. This is what I was looking for.
The videographers were great fun during the day. We suggested to them that we were both awkward and made to feel totally at ease. They captured unforgettable moments of our day. I am grateful that we can have our speeches all on film.
The Decor
The barn was adorned with fairy lights and a gorgeously decorated disco ball in the middle, just above the long tables for guests. We could have "The Keens" printed in large black cursive font on the back of the barn, next to the bridal table.
The party was held outside, under the stars, with dazzling lighting and a glistening disco ball atop the dancing floor.
The barn's outside, at the end of the wrap-around verandah, was the 2.5m soft white and pink floral wall featuring mirrored the rose gold cursive "Mitch Kim' writing hanging on the wall. The guest photobooth.
The Reception
After the photo boothose garden reception, a buffet of drinks and canapes began, followed by substantial share platters of mains. Outside, near the dance area, Espresso martinis were served by Merribee's caravan on site, appropriately called Daisy, and accompanied by a tasty assortment of desserts.
The band was energetic and made sure that our guests were dancing and laughing through the night until the end of our party with a sparkler – which took the guests up to our silo, which was a great view of the venue. Mitch and I stood there watching the remainder of the celebration below us, waving and laughing with everyone until the final song started to mark the end of an incredible day. Mitch could not keep his cool and rushed back to the silo for one last dance.
Advice to Other Couples
Delegate. I was highly stressed when organizing our wedding. Some people are built for this, and I'm a very organized person (being an EA), but if like getting, I definitely do not), and anxiety and stress could afford an intelligent choice and hire a Coordinator who was a huge help. Alison has completely transformed my life!
We both felt exhausted at the end of the day, so I recommend doing everything you can to rest the prior. A thing Mitch and I did not do.
The most important thing to remember is that the event is focused on you and your favorite person. If it becomes overwhelming at any planning stage, remember that you're doing it for one another. It's all about what you desire, and don't be distracted by all the other opinions. Keep to what you are comfortable with and cherish; your day will be as wonderful as you imagined. Enjoy yourself.
The Honeymoon
We went on a mini-trip towards Bannisters by the Sea at Mollymook to enjoy a five-night escape. We drove there following the wedding, ordered room-service pizza, had dinner and wine, and slept for 10 hours the next day. It was awe-inspiring. Bannisters is awe-inspiring. It is the perfect place to enjoy a peaceful getaway; the hotel is right by the beach. The people are so welcoming, and the city is adorable.
A few months later, we flew to Koh Samui, Thailand, and spent the night on Sala located on Chewang beach. It was the most stun,ning hotel I've stayed in, and I highly recommend it. The resort had a private pool with an outdoor balcony looking out over palm trees and the ocean. It was magical, and we would recommend it.