Beautiful gold wedding inspiration with a Crescent Moon Altar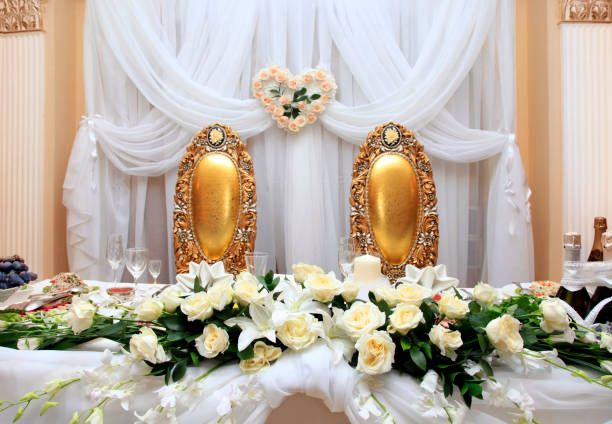 Beautiful gold bridal gown, peach florals in pastel shades & a crescent-moon altar. This tea party-inspired garden wedding is the dream of any tea-party enthusiast.
This ornate mansion-inspired wedding was photographed by Hope Helmuth and planned by La Rue Event. It came from a surprising place, outside of the hustle & buzz of Philadelphia. This old-world style wedding venue is hidden in the Northeast USA. We are excited to share this discovery with Pennsylvania brides and grooms.
There's still plenty of inspiration for your boards, even if you're not planning to get married in Philly! South Asian brides are sure to love the gold outfit and jewels. All of the wardrobe options are so elegant and understated. We must remember the beautiful ceremony altar. A unique crescent-shaped altar is decorated with lush pastel florals, greenery, and other elements.
Hope Helmuth Photographie
Strawberry Mansion offers a romantic setting for a garden wedding. The historic estate lies in Fairmont Park, just outside Philadelphia's bustling city. The quiet oasis pays homage to the elegance of the 18th century. The mansion's color is a light shade of pink.
The pastel colors of spring-inspired our images. La Rue Events & Hope Helmuth Photograph created an old-fashioned tea party wedding.
Our South Asian bride modeled custom designs created by the Little Black Bow. These pieces add a modern yet refined theme to your wedding. The embroidery details enhanced the magical scene.
Ram Florals created a whimsical crescent moon arch for the ceremony. Our florist continued the garden theme by weaving colorful flowers around white candelabras.
This team of vendors came together to tell a beautiful & timeless story.