Refined, Raucous & Beautiful Irish Wedding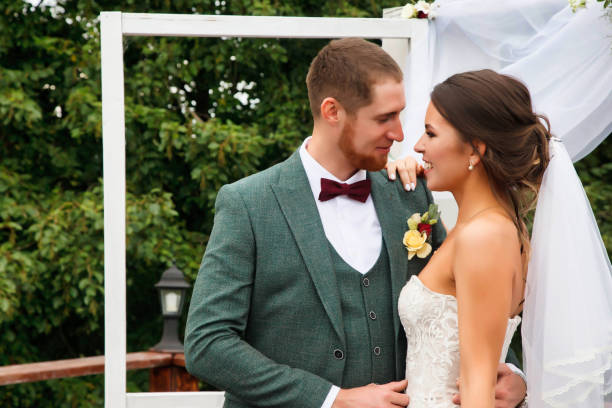 Today's blog is dear to me. The wedding is taking place for one of my close family members Roisin as well as Gary.
I indeed feel more pressure to put this blog post together than I did when we wrote about our wedding. It was an amazing wedding day, and so much love, heart style, and effort that went into it. I'm hoping that this post is able to capture it in the best way possible. (It makes me happy that I've not been to every one of the actual weddings we have a part in, as I doubt I'll have the time to finish my work! ).
It is one of the fantastic weddings in which the groom is equally passionate as the bride (if more) about the wedding running smoothly.
Every gorgeous detail of the DIY was flawlessly done, and it did not seem at all like a professional made it. The food was stunning in that it was more like a posh restaurant rather than a restaurant that could cater to more than 100 guests. The ambiance in the Lisnavagh House was extremely atmospheric; it seemed like a movie scene.
Every minute detail thought of and the stunning pair that sits at the heart of it all were captured by world-renowned fine art photographer Brosnan Photography.
(Stay on the lookout for their wedding film directed by Ciaran Dooley scheduled for later today – and be sure to look through the gallery to find everything else we could not include in the post.)
It began with a beautiful wedding ceremony in a church, it was concluded in the early hours by a silent party in the night sky (I'm grateful that there aren't any photos of that event!) and then in the middle, there was a lot of great.
I had a question for Roisin and Gary what three adjectives would they use to explain their wedding? Their response? "So much love."
I couldn't have said it better for myself…
Our Love Story
We met at University (I was 19 years old, and Gary had turned 21) and immediately fell in love, although it was just one or two weeks. we had to think of ways to say "I love you"Without ever saying it out loud so that we wouldn't make each other uncomfortable. We were pretty much inseparable from the time we met.
We were raised together, travelled all over the world, and had the same travel passions. We argued incessantly.
After eight years of being together, Gary invited me to Bruges to surprise me on my birthday trip. I realized what was happening around 20 minutes prior to the wedding – mainly because he was a bit anxious and insistent that we go to the lake prior to dinner, then to find the perfect place where we could sit ("Is this too sexy?") followed by an awkward, long silence which I didn't do anything to ease him get out from (in truth, I'm certain I deliberately forced the silence out).
After a couple of false start ("Do do you realize how I truly am instarts with me to you?" "Yes." "…") He took out a gorgeous diamond ring he made,e for me to use as an alternative to picking the diamond I wanted.
I've never owned a ring prior to this, and, in the ignorance of our parents, we wore it in the wrong hand (right instead of left), and I haven't removed it since. I'm thinking I love it more than my engagement ring due to the fact that the love he put into it.
Our Wedding
I was thinking that the wedding we planned would turn out amazing, But I had no idea that it could turn out to be as amazing.
We're both creative, and we found a gorgeous location that leaned towards DIY. We created most of the work ourselves, like designing and printing invitations, as well as saving the dates and centerpieces for the tables (Gary and his father made the candelabra out of copper pipe, and we sprayed numerous IKEA vases). I made the cake; we brought in the wine; we procured the linens and tablecloths in China… The event was an enormous amount of work, but we enjoyed every second of it.
When we come back from work, we relax and cook, and then relax and watch Netflix for a couple of hours. However, for the weeks prior to the wedding, we worked on projects we worked on with each other each evening or had wine tastings with our friends to test the most recent batch of cake or cake tests.
We were able to squeeze several months of pleasure from a two-day celebration, and we were able to enjoy extra time to spend with our loved ones. In the end, that was what mattered to us – not that the table linens were warm charcoal rather than light grey or that the florist gave us that perfect sophisticated yet wild Irish vibe that we wanted, but the time that we had together and with our friends and family.
It's not for everyone to be this particular in everything, but for us, it was the right thing to do.
The Ceremony
This church turned out to be a total surprise success for me. I'm not a religious person, so the concept of a wedding ceremony wasn't a hit for me like that reception was, and we were very lucky to find an intimate church situated in an open field and with a casual priest (who was a professor at the same University where we met at the time we first met).
It was a casual affair as I walked up on the steps to Sigur Ros playing on strings by our female string group (they later received an ovation standing up for their 80s pop hits during the reception for the wine), and we laughed throughout the ceremony.
It was warm and tender, but it was also as important as a commitment that lasted for a lifetime. I was able to feel like it was over in just three minutes, but it was one of the most memorable three minutes of my life.
Gary has said that his most memorable time was when he watched me stroll across an aisle "even if it only took 30 seconds". Dad and I both forgot to train and were very nervous, which made it more like a sprint than walking…