Real Bride Diary: Tips on Planning Your Wedding Menu (and How we chose our wedding food)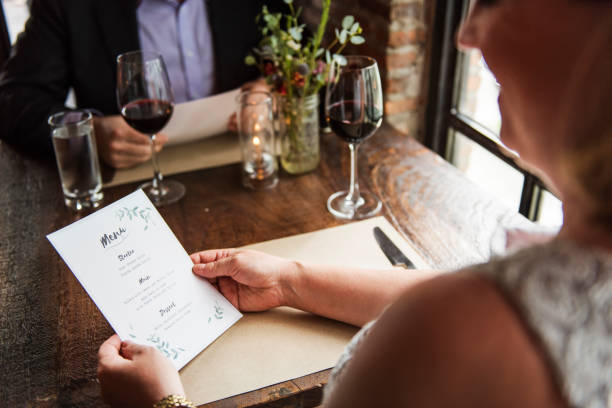 Hello! Hello! Claire here with the latest installment of my Real Bride Diary.
In the past year, I have posted small updates on a variety of topics, including how we chose our venue and how I selected my bridal gown. I also discuss what to do if planning your wedding gets too overwhelming.
We're now under six months away (eek!) I will be updating you more frequently on our planning to both keep you informed (and to give you my tips and insights along the way) and selfishly for myself. I want to make sure I don't lose track and forget that we only have two weeks left and still haven't sent the invitations!
Today, I will share with you how we selected our Wedding Food and give some tips to anyone else who is still in the planning stages.
The food was one of the top four things we wanted for our wedding, along with the venue and the band! Our choice of venue had catering options very much in mind.
We chose Kilruddery for our wedding because they have weekly suppers in the summer with produce from their working farm and garden. (Farm-to-table has become a popular wedding food trend in recent years!) We knew that they would be as concerned about the quality of the food as we were.
We knew it would not be a formal dinner, even though we did not know what exactly we wanted to serve. Marko and I are pretty casual. When someone comes to our house for dinner, it is usually something simple that everyone can get involved in (think of fajitas and DIY pizzas). We love tapas when we go out for food, but in the summer, you will find us at our local BBQ park eating burgers on the go.
We only considered venues that offered a BBQ or family-style menu.
My tip: Before even looking at venues, sit and decide what kind of feeling you want from your food. The food you serve can have a big impact on the mood of your reception.
You don't need to look at five-course fine dining restaurants if you want an Italian meal with pasta and olives. Both sound good!
What are we serving?
We wanted to add a few personal touches and unusual elements throughout the day.
We weren't sure exactly how to accomplish this, but we are so happy that we were able to find ways to make our day more fun and interesting from the start.
Pre-Ceremony Ice-Cream
This may be my favorite detail of our wedding to date! We saw an old-school ice cream cart on one of our trips to Kilruddery.
We're holding a ceremony that is informal (more about this in a future post! We thought it would be cool to welcome our guests by giving them a cup of ice cream when they took their seats.
My tip: It's always a good idea to give your guests a little something when they arrive, just like you would do if someone came over to your house. Whether it's drinks or sweets, they will feel instantly relaxed and cared for.
Cocktail Hour & Canapes
We rearranged the menu at Kilruddery for our cocktail hour. They had some lovely canapes, but they were more formal than what we wanted.
We asked them to let us use something from their late-night menu so we could serve our guests cones of fish and chips while they talked and mingled. It feels great to serve food that is a little more 'us.'
We had margaritas in mind (we drank them on the night that we got married!) We bought some dispensers we thought would work well for them.
Kilruddery will make a less potent summer punch instead. Instead, we'll make a summer punch that still looks great in our dispensers. For those who prefer, we'll be serving craft beer and ales during cocktail hour.
It's not common to have an open bar at an Irish wedding. The bar tab for an Irish wedding is probably higher than the entire budget of other countries' weddings, despite how cliche it may sound.
We'll start with a few welcome cocktails and then serve wine and beer to accompany the dinner. Then, we will open the bar.
My tip: Ask about corkage when booking your venue/caterer, and make sure to double-check that you can bring your wine. We still save a lot of money by bringing our wine to the wedding reception, even with a significant corkage.