Neil Lane, Engagement Ring Designer to Celebrity Neil Lane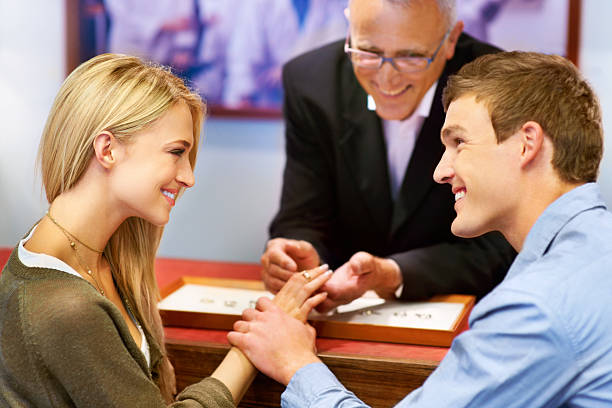 He has designed engagement rings and wedding bands for many of the biggest celebrities in the world. Madonna, Jessica Simpson, Sandra Bullock, and Jennifer Hudson are just some examples.
Jennifer Lopez, Renee Zellweger, and Reese Witherspoon are all fans of his jewels.
His pieces have played a part in some of the most iconic moments of Hollywood's award season.
We sat down to ask Neil Lane about the best way to choose the perfect diamond engagement ring. He also shared his thoughts on the latest jewelry trends and how it feels to have your designs on the stage at the Oscars.
How did you attract the attention of Hollywood celebrities?
It's funny that I started my career far from Hollywood. I grew up in Brooklyn, scouring flea markets for vintage jewelry.
This passion led me to Paris, where I found more magnificent antique jewels. The only time I started to dream about moving west was when someone told me they were opening an antique center in Los Angeles.
A well-known talent agent was located across the street from an antique center where I worked. Beautiful young actresses began to visit the store in search of unique and interesting pieces they could not find anywhere else.
I'm a vintage style expert. I have spent years collecting and studying to be able to bring them styles they hadn't seen before.
Then, I began designing engagement rings for celebrities, including Madonna and Demi Moore. Engagement rings quickly became my specialty. It's amazing to think that I have been in Hollywood for more than 25 years.
When you create an engagement ring, you know that it will be seen millions of times. Is there a special process?
Each engagement ring that I design is infused with my passion, whether it will be seen by millions of people or an intimate moment shared between the future bride and groom.
It is my job as a designer to create beautiful pieces. It's because of this that I am excited to have the opportunity to share my designs with a wider audience via my collaboration with Kay Jewelers.
When choosing an engagement ring, everyone is the same – they are in love and want to select something beautiful that has meaning.
What are the designs of some of your favorite celebrity engagement ring designs?
All of them are so unique! Emily Blunt's vintage engagement ring embodies the romance and elegance of the early 20th century.
Emily was the perfect match for a 3-carat Edwardian platinum and diamond ring. She is a beautiful person and an amazing actress.
Nicole Richie's input was very valuable to me. We designed a stunning 4-carat diamond ring to match her style.
What does it feel like to watch your Oscars being accepted on stage?
It's exciting. It's always exciting.
Being a part of it is incredibly rewarding. The jewels that I created for Jennifer Hudson after she won her Oscar were beautiful.
The only thing you could see when she was kissing Oscar was her diamond ring. The brown and pastel diamonds matched her Roberto Cavalli dress perfectly.
Renee Zellweger, one of my very first celebrity clients, was honored to be mentioned in her Golden Globes acceptance speech for "Nurse Betty."
Recently, I assisted Viola Davis in her appearance when she became the first African American woman to win the Emmy Award for Outstanding Lead Actress in a Drama Series. I was honored to have been a part of this historic moment. Her acceptance speech was powerful.
I would consider my job done if I could help a celeb feel confident and beautiful on her wedding day.
Which star has worn your designs the most?
It's been a privilege to work with the most talented and beautiful women in the entire world.
In the past year, I have had the opportunity to work with some amazing people, including Cate Blanchett and Reese Witherspoon. I also worked with Jennifer Lawrence, Rihanna, and Jennifer Lopez, who I've known for many years. I've also collaborated with newer musicians, such as Lorde, who is just incredible.
Each star looks for a unique experience that represents their style. They're all my favorites, so they are! Every experience I have is rewarding.