Wedding Pros Tell Us What Questions You Should Be Asking Your Planner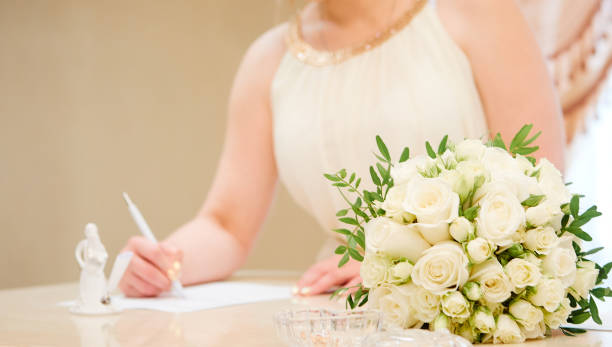 There's nothing we like more than receiving insider advice from wedding experts. We've also received some wisdom from the top wedding planners on the market.
Wedding planning, as well as dealing with the vendors, could be a challenge. It can be difficult to feel like you must appear to be knowledgeable so they don't abuse you or charge you twice! However, you shouldn't be intimidated.
The majority of wedding professionals are great at their job; they are passionate about their work and are eager to assist you in making your wedding the best.
Knowing the best questions to ask will assist you in finding the right planner for your needs, but it can help you navigate the way, discover how they function, and manage expectations right from the beginning across all aspects!
So whether you're hiring an all-inclusive planner or just looking for an event coordinator, take a look at these often-asked queries (and questions that need to be frequently asked!) From a team of skilled wedding planners…
Without a Hitch
Antonia, who runs Antonia Christianson Antonia of Antonia Christianson Events, shares her top questions to make sure you're unhappy when you plan your event.
The event team will be present for the duration of the event?
There are stories we often hear when the planning team has to leave shortly after the cake is cut (or prior to the event nearing completion!) Then, your family members take care of any mishaps or even dismantle your celebration.
Isn't the goal of the planner to ensure that you remain relaxed and calm throughout the whole occasion? And to allow your family members (and you, the client) to be a part of their special day. You will be enjoying the whole process from beginning to end!
Your planner should be present or, at the very least, a skilled coordinator until your guests have quit the venue and all the details are in order. This is a must for planners and vendors alike.
Are your planning team there to conduct your rehearsal?
Although the ceremony is the most time-consuming part on the calendar, it's also the most important reason for everyone to be having a blast! A flawless and punctual ceremony will keep all the other aspects of the day running smoothly (and on time). This all begins with a well-planned rehearsal.
All About Efficiency
Sojourner Auguste of Erganic Design discusses her tips for getting the most value from your time in your planner and being as effective and efficient as possible.
What are the three primary categories of vendors we should employ? Do you already have potential vendors that you would like to discuss or review this week?
What do I need to bring to our first meeting? (This is a question that should be asked in advance of the initial meeting).
What do we want to concentrate on first? (budget, vendors, design?)
What details can we share to communicate our ideas to you?
Based on our 'high-level wedding ideas/plans' to date, are there any issues you can anticipate?
What is the earliest date you need to inform us in case we're leaving town or not available to attend meetings?
What is the frequency we will need to get together? Can the frequency be altered?
Are we able to set our next meeting date today, which means it's already on our calendars? Can we tentatively plan our regular touch base meetings in the coming two months?
What could we do to make sure that our meetings are productive?
What are our homework assignments prior to the next meeting?
Clear Communication
Sara from Fete Nashville offers her ways to streamline communications with your planner for the wedding and set expectations right from the beginning.
Are you my point of liaison during the planning process, or do you want to hand me off to a different planner?
Are you able to run my rehearsal and be present at my wedding from the beginning to the end?
Do you think you could ever have another wedding on the same date?