The Romantic Secret Garden Collection by Tania Maras Bridal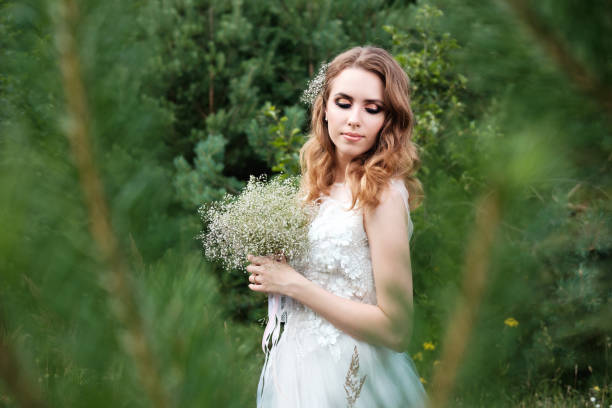 What would you think if we told you that there was a flower crown that you could wear for your wedding day years to come and then be passed down to future generations? Tania Maras' exquisite and delicate botanical-inspired pieces are ideal wedding heirlooms for flowers to be worn for many years to be.
Inspired by the stunning gardens and palaces of Versailles, The Secret Garden Collection includes intricate floral designs on a variety of styles of veils and headpieces to complement. The rose-colored Tearose hairpin is romantic and delicate as well as light and airy. The pin appears like tiny roses that are tucked away behind your ears. The same soft and sparkling look of the two pearls and crystal veil can be paired effortlessly with any hair accessory.
However, this is the Gabriel bridal crown that has totally captured our hearts. The wild and ethereal flowers, with ivory hues and vintage silver Swarovski accents, create a stunning piece that is perfect for the extravagant boho bride.
From Tania Maras
The collection was influenced by the extravagant and luxurious gardens and architectural styles that are part of The Palace of Versailles. We wanted to create something a bit different, and we decided to focus on a vintage silver palette with touches of blush and blue empire sil,ver crystals, and ivory pearls.
We collaborated with three talented teams from Australia to create this gorgeous collection. It includes photographer Sophie Thompson Photography, Keepsake Photography, and Sarah Fountain Photography.