Modern & Moody Warehouse Wedding Inspiration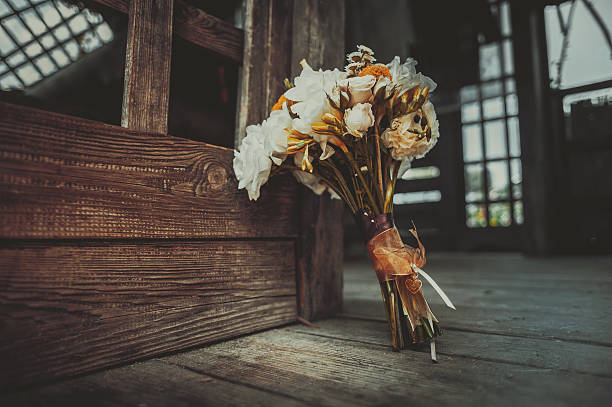 We're also drawn to weddings with flowers, color, extravagant dresses, or elaborate locations (we have been ranting about our love of everything roses over on Instagram yesterday). We're equally in love with less formal weddings.
This is the reason we're thrilled with this stunning bridal inspiration photoshoot created by Jonathan Kuhn Photography with Arroh and Bow.
A cool, industrial setting bea, beautiful greenery and mixed materials tablescaping coffee favors, and gorgeous, simple wedding dresses make this shoot contemporary, stunning, romantic, and moody.
A more modern wedding idea for couples who want to step away from the glitzy elements of a more typical ceremony…
The Concept
This unique wedding photoshoot was an inspiration from the couple's minimalist, sleek dresses by Arroh & Bow.
Palm leaves, clean lines, and marble accents contrast against the industrial, weathered look and dark beauty styles.
Designer and stylist Meaghan Brunetti from Arroh & Bow conceived this look as a contrast to the more whimsical and ethereal style becoming more popular these days.
This shoot evokes dark and moody images and captures the intimate moments of silence between the two.