Modern Gender-fluid Wedding Inspiration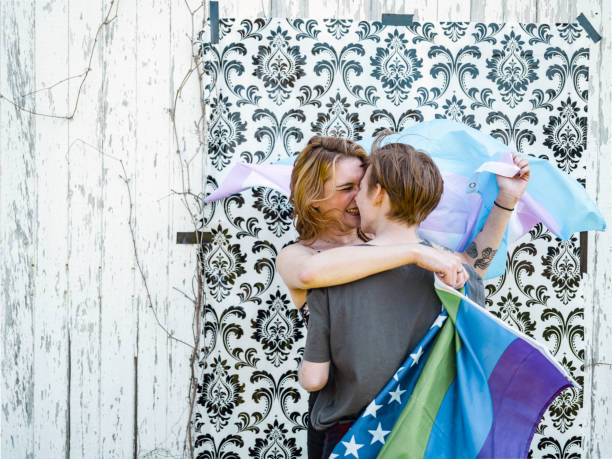 We are delighted to present this innovative, stunning, gender-fluid wedding design from the gorgeous estate at Dorfold Hall.
Wanting to celebrate and showcase gender-fluid couples, often under-represented in wedding photography – the planners and stylists My Pretty Things UK created this contemporary editorial that speaks to the wedding mantra we love at Bridal Thoughts "Be yourself."
Whenever a friend, family member, reader, or follower inquires about our top tip for planning your wedding, it's the same "Forget the noise; make your wedding exactly what you want." This means wearing what you love and embracing traditions that you love but ignoring the ones that don't resonate with you, and of course, do not adhere to any wedding-related planning and the norms of society that don't make you feel happy.
We're excited to share this inspiration for a gender-fluid wedding with stunning gender-neutral fashion and beauty, proving that you can get your desired wedding.
From My Pretties UK
Jen, the stylist, and planner from My Pretties UK, developed the idea. Jen was looking to show the diversity of her community and how gender fluidity can be gracefully and respectfully displayed in the Wedding industry.
Our fantastic model fluidity was at the forefront of the whole concept, giving it a stylish or editorial flair. The emphasis was on fluidity and style, perfectly captured with our professional photographer Phoebe Jane Photography.
To highlight the fluidity and neutrality of the shoot, we have chosen a neutral palette of cream and white tones in the styling and flowers.
We've received a great reaction to our photos from the entire wedding industry and, thankfully, from our LGBTQ+ community.