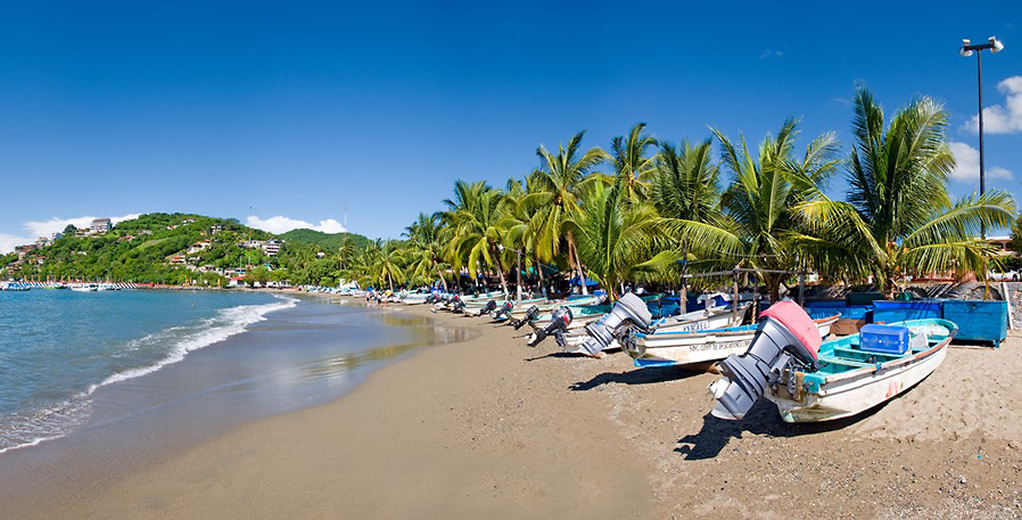 Located on Ixtapa-Zihuatanejo's best beach, 15 minutes from Ixtapa-Zihuatanejo's International airport, 5 minutes taxi ride and about 30 minutes walking distance to the downtown area and fishing pier of Zihuatanejo, and 10 minutes taxi ride to the golf courses of the resort area in Ixtapa where the larger hotels and discos are located.Each building has its own small pool for your enjoyment
Condos have a lovely view of the beach and Zihuatanejo Bay Zihuatanejo is the perfect destination for a family vacation, wedding & honeymoon, and to just relax under the sun in the day and enjoy this beautiful, small fisherman's town in the afternoon. You can find wonderful gourmet and local restaurants and plenty of things to learn and discover every day of your vacation.
The condo complex with ocean and pool view is in a beautiful, landscaped garden area with an olympic lap pool next to the childrens pool, surrounded by palms and exotic hibiscus flowers. Each building has a private, small pool overlooking the ocean, that you can step into right out of your condo. A short 100 meter walk takes you to the beach where you can relax under a palapa with the nice sea breeze, swim in the ocean, do water ski, jet ski, parasail, kayaking or sail the catamarans.