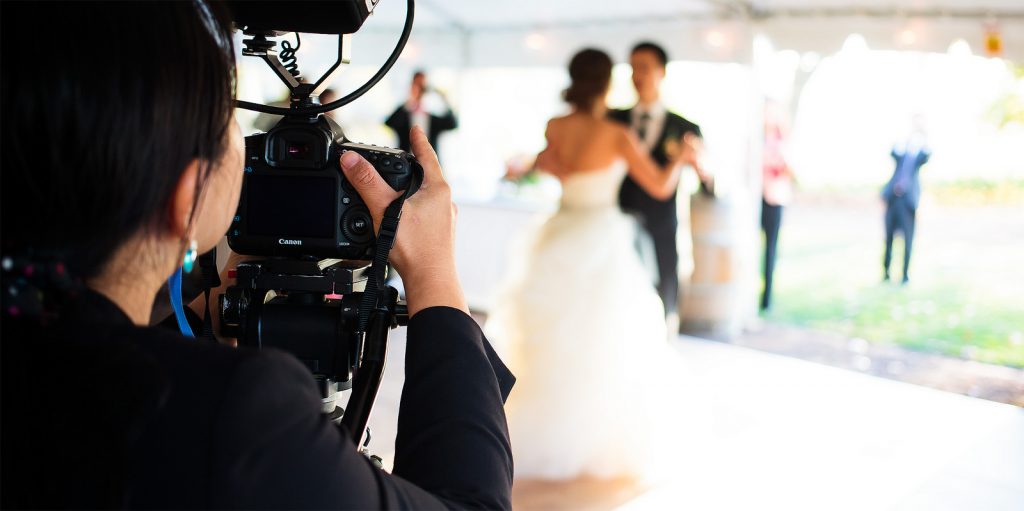 Cost saving idea 
As a professional wedding videographer I often receive last minute phone calls from the brides. They ask for a quote and hang up on me amazed. In my turn I am being amazed by the newly married couples that are willing to pay twice as much for the still photos.
Wedding videography takes as much or even more qualification, materials, equipment and labor involved as a still photography. Yet it often considered by many as a second choice from the endless list covering rings, flowers, photos, decoration, catering, etc.And it is truly a second choice since people can start new life without watching wedding video. But how to get a wedding video at no cost?
Ask yourself if you have a friend (a brother, a cousin, an uncle) who thinks he is greater than Spilberg and Coppola combined and shoots away at any occasion, whether it's a birthday, graduation, vacation or Halloween. Put him on the list and ask for an honor and a favor to film through your wedding day. If you get him agreed on that, tell him that this will be the best possible wedding gift you can imagine. And it will possibly be.
If that person had ever been to the weddings, it will help. And if he had ever filmed at the wedding, it will help a lot. Make sure he has extra tapes and extra battery. If not, get him organized or even better, buy him 3 – 4 hours worth of tapes and borrow compatible batteries from all your friends.
Talk to your ''videographer'' about your expectations and listen to his concern. If it is not realistic to cover entire day, focus on the ceremony and the opening and closing of the reception. Ideally ask if he would be able to shoot a bit at your place and groom's place before going to the ceremony. If not, forget it. Once again, focus on the ceremony.
If you have more than one such an enthusiast, it is even better. Don't encourage them to shoot as a two or three camera crew, except probably the ceremony. If you have the same event shot on two separate tapes, you will end up either watching two inconsecutive videos or paying good money for the editing. But since we are talking about cost saving, forget paying for the editing.
Ask them instead to split the day and to take turns. For example, one person may go to the bride's place and another – to the groom's place. Then they meet in the church, where they will shoot the ceremony from two different positions, and you will pick up the better version to keep. During the reception let them have some fun too and take turns.