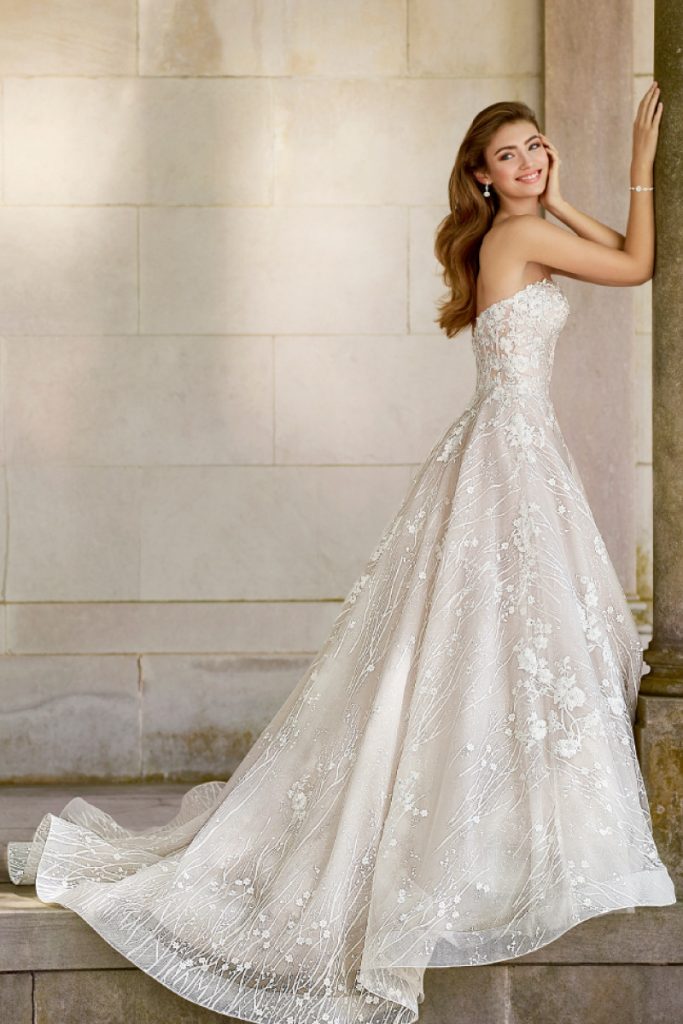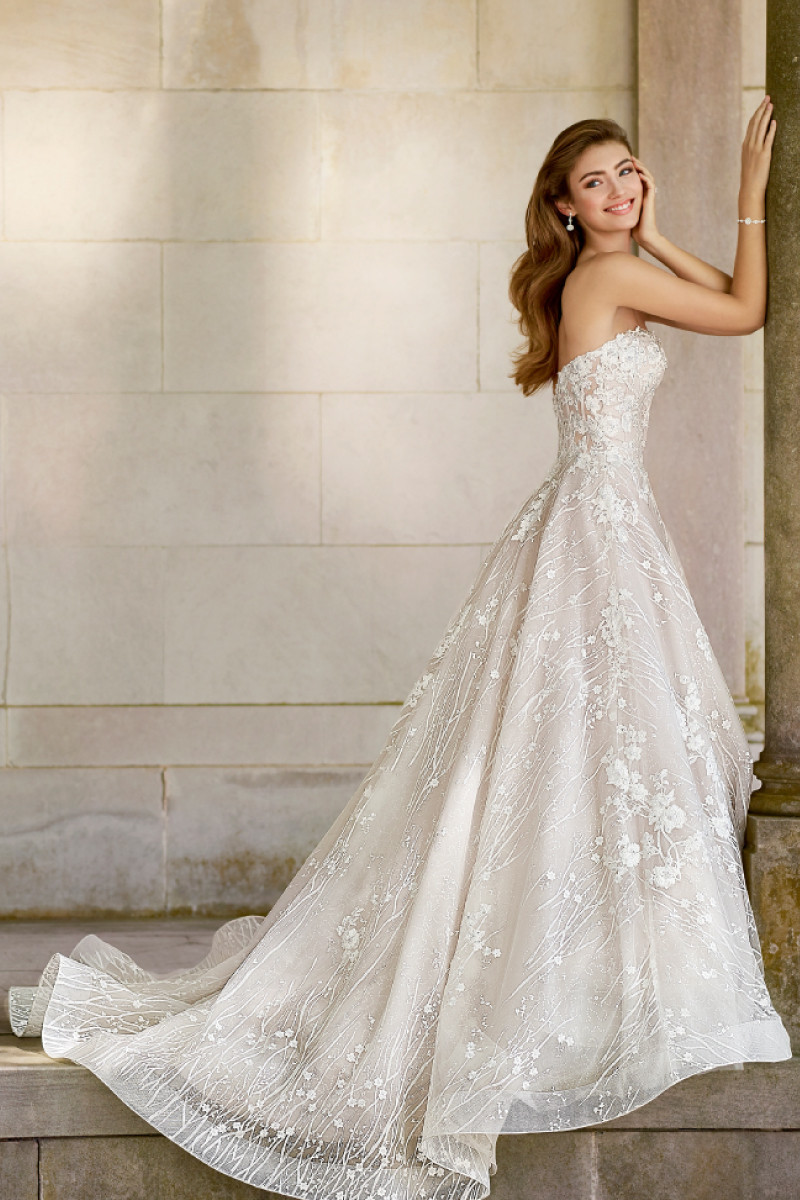 Vintage Glam
What vibe will you set on your big day? Discover your own wedding style through a series of upcoming blogs featuring style descriptions, fun details, and helpful tips. Last week we looked at the  Preppy Chic style and this week we're going to check out Vintage Glamorous. Let these ideas from an article on The Knot.com inspire you to plan your wedding with your own distinct flair!
Bridal Bouquet:
The bride carried purple anemones mixed with white ranunculus and attached an antique brooch to add some vintage flair. Bouquet by Tracey Go, The Flower Tray, Chino Hills. Photo by Meg Perotti, Los Angeles (left).
Centerpiece:
A table topped with purple flowers and feathers completes the vintage glam look of the wedding. Photo by Jennifer Skog (top right).
Intimate Details:
As a nod to the location and the color palette, black-and-white photos from old movies and television shows also decorated the tables. Photo by Jennifer Skog (bottom right).
Style 2:
Vintage Glamorous
Are you a vintage glam girl?Your Style
You're obsessed with all things vintage, especially from your grandparents' era. Think: black-and-white Art Deco '20s designs, '50s retro and even mod '60s.
Your Details
Work with a black-and-white theme and then add a pop of color, like deep purple, mint green or bright yellow. This will make it easy for your florist to design out your reception tables too. 
One option:
All-white flowers in black vases and eggplant table linens. Focus on the dance floor and hire a big band to play the classics (Duke Ellington, Frank Sinatra, Count Basie) all night long. Skip the sit-down dinner and go for more of a cocktail party inspired by the 1950s and '60s. Serve old-school cocktails (we like gin and tonics, whiskey sours and Manhattans) à la Mad Men and order up a menu of heavy hors d'oeuvres and food stations. Have your bridesmaids wear Sabrina-style bateau-neckline dresses with ankle-length hemlines that show off their shoes. You could even have them in mini hats or netted fascinators!
Watch Out For
It's easy to get carried away with the fashion aspect. Go too far and you could end up not looking like yourself. If bright-red lips aren't your thing, don't force it; and if a short birdcage veil doesn't look right on you, choose a hair clip instead. In other words, less is more here. One fashion detail from another decade is all you need to make a statement.