Wedding Photography – How To Choose The Right Photographer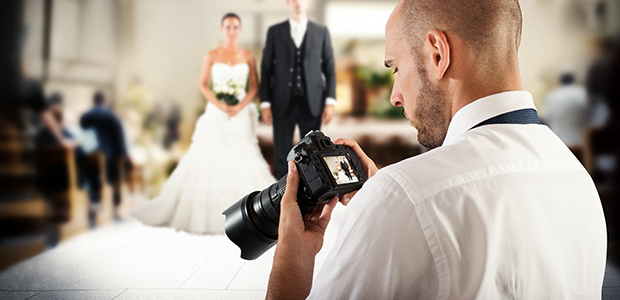 With so many wedding photographers to choose from it can be difficult to know which one to finally go with. These tips from James Davidson Photography should help to point you in the right direction.
1) Plan the formal bit of the photography.
Draw up a list of your formal group shots and include everyone's name in each group. If you're quite military about planning this bit, making sure that everyone knows where they need to be and who is in what shot, this part of the day will happen quite smoothly. There is a real danger that this part of the day can drag and that can be avoided purely by being organised. Taking the photographs takes no time at all but organising the groups is like herding cats. Get this bit right and and you'll have more time to enjoy your champagne with your friends!
2) Style of photography
There are probably as many different styles of wedding photography out there as there are wedding photographers. In choosing your photographer, consider not only the style you feel you like the best – traditional, documentary, story-telling – but also how much influence you want the photographer to have on the day. If you are comfortable in front of the camera and enjoy having your photograph taken, you might be more happy going for more posed images. If you want a decent record of the day but don't want it to be intrusive, you might want a-story-teling photographer
3) Trust your photographer
Plan and talk through any ideas you may have with your photographer before your wedding, create a structure or a plan if you feel that's appropriate. But on the day itself, let the photographer get on and do his job and make sure you are having lots of fun during the day – the more fun you're having, the better photographs the photographer will get. Simple!
4) Invest in your photography
Budgets and spending are always one of the trickiest issues with weddings and photography is no different. It can be an easy thing to choose your photographer because they are 'cheap'. Which is great when you are considering your spreadsheet of costs but it can be disappointing after the wedding as the photographs are the one thing you have left (other than a new partner obviously!) Investing in your wedding photography can mean getting a photographer who there to capture all the key moments of your day, from the big emotions to the finer details who puts photography first. Once you have beautiful images you can then think about how best to present them, albums, frames etc but you can do this over time and spread the cost. It's the one thing I hear more than anything else from recently married couples "…I wish we'd got a decent photographer …"
5) Know what you are getting for your investment
Ideally a good photographer will provide you with all the information you need about what is included in your photography package. This will help you budget for the day and avoid any nasty little extras you weren't expecting.