Spring Wedding Decorations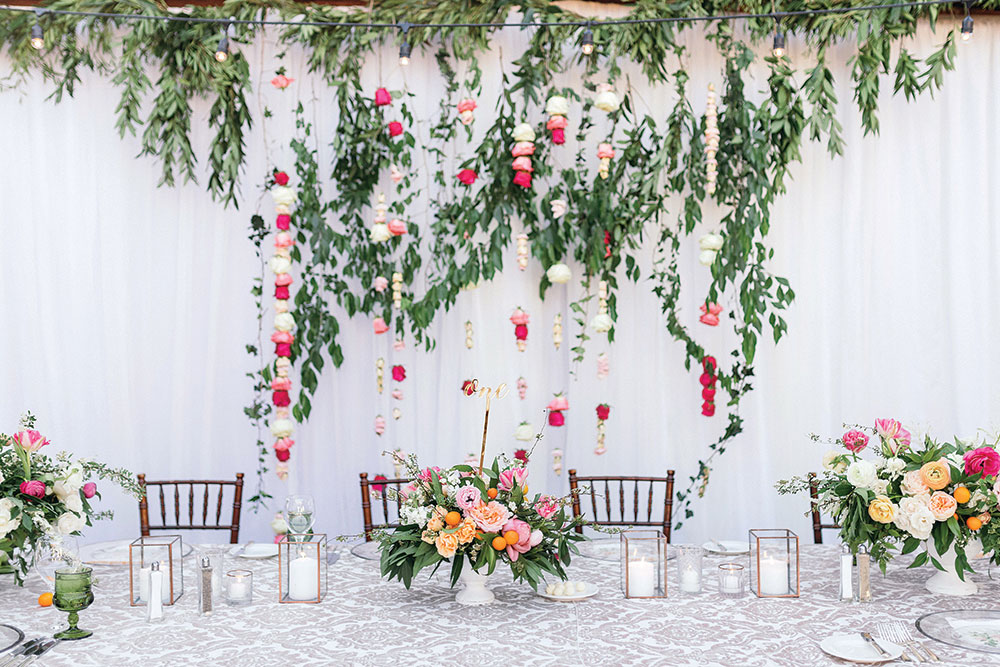 Spring herald new hopes, new beginnings! Spring therefore is an appropriate time for a wedding. And as always the case, a wedding means decorations on the wedding setting as well as on the reception location.
Below are some spring wedding decoration ideas: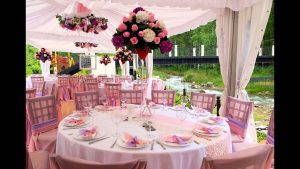 Classic Spring Style
Colors: Peony Pink and leaf green
Table Setting: Go for the unexpected. Usually a white linen table cloth would have a contrasting colored drop cloth or table runner. This time, use strips of ribbons in varying shades of pink and green. It would be so much better if you can provide differently textured ribbons. Instead of matching napkins, why don't you use pinks napkins on one table and green napkins in another? If it's a garden wedding, a white or a mahogany Chiavari chairs with pink cushions anchored by green ribbons will emphasize the garden atmosphere.
Centerpieces: Opulent centerpieces can be achieved by using different shades of pink. You can use the light pink freesias and the vibrantly colored peonies. For the touch of green add sprigs of amaranths.
Finishing touch: A single pink fresh flower on a white napkin; or if the napkin is pink or green you can use a white rose or a white tulip for contrast.
ustic Spring Style
Colors: Chocolate brown and robin's egg blue
Table Settings: Cover the banquet table with chocolate brown colored linen. To go with the theme, you can use ecru napkins with blue borders.
Centerpieces: You can find rusted pitchers from yard sales. Use this together with Mason jars and hand woven baskets as your centerpieces. The Mason jar can be filled with coffee bean to secure a candle. The rusted pitcher can hold dried willow branches and dried herbs. Fill the hand woven baskets with blue and purple hydrangeas.
Finishing Touch: Place a miniature bird's nest with three blue colored Jordan almonds on the guest's service plate.
Modern Spring Style
Colors: Poppy orange and celadon green
Table Settings: Mix and match! To create dramatic contrast set up round table beside a square one. Place burnt orange round dinner plates atop celadon green square chargers. Poppy orange colored napkins will stand out if placed on white linen table cloths.
Centerpieces: To go with the theme of mixing and matching, use a high centerpiece in one table and a low centerpiece on the next. Use a floating gerbera daisy in a crystal saucer as center piece in one table and use a copper vase filled with sprays of Makara orchids in another.
Finishing Touch: Make place cards that will reflect the wedding colors but instead of alternating the colors, you can arrange them in pairs…two orange place cards, the next would be two greens and  so forth.