Gorgeous, Romantic French Vineyard Wedding Inspiration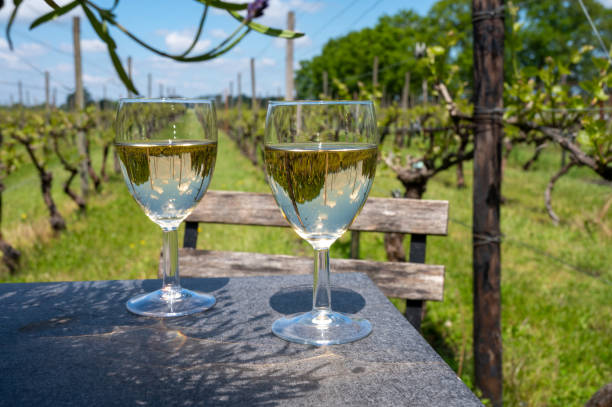 A romantically classic French winery wedding with chic contemporary details? We'd love to hear from you! Today's shoot shows how you can enjoy the charm of the French countryside while creating a space that is completely new and entirely yours.
The stylish, monochrome stationery appears as an exclusive Paris Fashion Week invite, which blends seamlessly with the subtle, light pink floral design.
You're probably aware of the thing we're about to call out to you: long sleeves of lace! What a delight! We love long sleeves of lace, ideal for crisp fall days in our French countryside. The lower back and the wider the lace give a sensual modern look for a dress that is more covered. We are in love.
From Majenia Design
With a backdrop of French vineyards and rustic structures with garden roses and mountains, Chateau de la Mar is the ideal spot for setting tables for an outdoor wedding. Additionally, this property produces the wine itself.
I wanted to incorporate this vibe into the design and add an elegant modern twist. Naturally, the wines were served from crystal glass, and then I included gold touches to create an elegant ambiance; freshly cut flowers that I gathered from my garden and a pink hue reminds me of the decorations, including candle holders along with French Coco Chanel perfume to grapefruits and envelopes to the invitation.
For your invitations, I chose modern fonts to create an elegant design and incorporated it into the menu, using large letters, as well as the welcoming signage that was transparent.
What's the best way option to finish the day with sparkling champagne and a refreshing cocktail? It's served on a stunning marble table.