Best Wedding Shower Decorations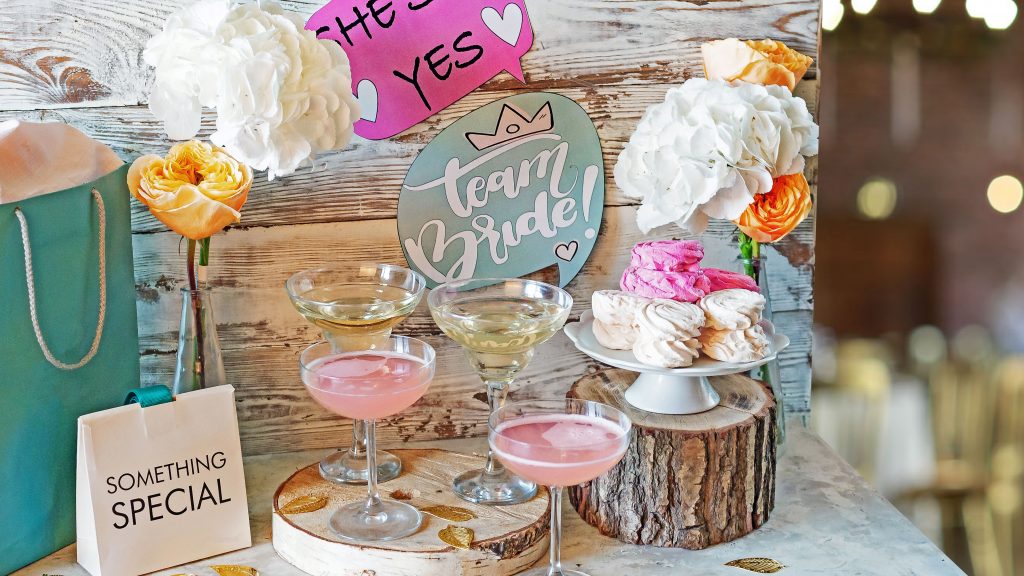 When you are planning a wedding shower for a dear friend or family member, it's easy to get overwhelmed with the different options for wedding shower decorations. Wedding shower decorations don't have to cost a fortune, but many people get so swept into planning that they end up spending more than intended. Wedding showers are a great time for friends and family to get together, relax, spend some quality time and really celebrate with the bride and groom about their upcoming wedding. So I totally understand that everything at your wedding shower needs to be perfect, and wedding shower decorations play such a huge part in that.  So it should go without saying that your wedding shower decorations need to be out of this world. You want to bride to remember her wedding shower with fond memories, and not wishing that more had been done. With a little bit of effort, you can create the perfect wedding shower decorations without spending a fortune, so here are some great tips for choosing the best wedding shower decorations.
Wedding Shower Decorations Should Follow Your Theme
One of the first things you need to do when sitting down to plan your wedding shower and start looking for wedding shower decorations is to choose a theme. It doesn't have to be focused on the wedding, or the same theme the bride is using for her wedding. Your theme doesn't have to be big and extravagant, but something as simple as choosing a couple of colors to focus your decorations around. Or, if you want to do something a little more exciting, choose to center your wedding shower decorations around a particular place, such as Paris, Hawaii, Poolside, or even a sports bar. So if your theme is a location, such as Hawaii, put up some beautiful posters of palm trees and ocean views, put out some tiki torches, pineapples, coconuts, put on some Hawaiian music, and pass out grass skirts and coconut bras to everyone in attendance (to put on over their clothes if they wish – this also makes a great favor!). Once you decide on your ideas for a wedding shower theme, ideas for your wedding shower decorations should instantly follow.
Wedding Shower Decorations with Food!
Don't forget the snacks! Many people don't realize that they can use their wedding shower snacks as part of their wedding shower decorations as well. There are some great recipes and finger foods that can be made beautifully to match certain colors, chocolate fondue which looks and smells great, and of course, the wedding shower cake. Also, one of my new favorites is changing out the wedding shower cake for colorful cupcakes. A new trend on this is to bake your cupcakes inside of ice cream cones, and then use frosting, sprinkles and cherries to make them look like ice cream cones – and they taste great! So do your research and let your snacks go along with your theme, and of course, add to the overall magic of the shower you're planning. You know, it always amazes me just how much a little bit of effort and imagination can go when it comes to planning wedding shower decorations. Most people want to put everything off until the last minute, and then be disappointed when it doesn't turn out the way that they wanted it to. But if you just put a little bit of effort into planning your wedding shower, and of course, your wedding shower decorations, then everyone will always remember your efforts and the bride will have some wonderful memories the rest of her life.