Awesome Spanish Wedding with Lots of Gorgeous Greenery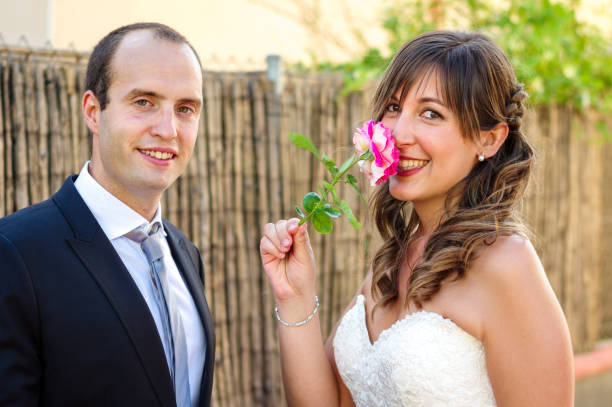 If you're spending the same amount of time as I do looking through actual weddings all over the globe, you begin to observe trends.
Australian weddings are extremely laid-back, Californian weddings are glamorous and elegant, and French weddings are about family as well. Dutch weddings are so fun. Today's wedding is proof of my belief the fact that Spanish weddings are just plain cool.
From the photographer to the decor to the design to the overall look, and of course, the couples themselves are fun, imaginative, fashionable, personal, and casual.
As Adriana & Jordi, today's stunning bride and groom could demonstrate, even in the formalities of a wedding with 250 people, an intimate church service, and two wedding dresses. Your wedding can be a relaxed, natural, casual vibe.
With beautiful, candid photos from Sara Lobla, as well as design and planning from La Puta Suegra, Take inspiration from this couple's amazing style with organic decor for the foliage and an exciting (and vibrant!) after-dark reception.
As I mentioned, Spanish weddings are pretty cool!
The Venue
We visited the Farinera of Sant Lluis for the first time, but it was still not complete. However, it was an instant love affair. The place was stunning, and it was a gamble that we would go to the venue.
We opted to stay there because it was a natural and open environment, and we were able to see that the building could be a great structure as a backdrop to our stay.
The Florals
We wanted to highlight the natural and green look, and we are trying to blend and integrate the natural world.
We used eucalyptus oil, ve branches, and roses to create the bouquet.
The same flower was present in various shades. It was placed in each table setting with a red dahlia, and in the center of the table were candles that contained different kinds of greenery, including asparagus and mastic, eucalyptus, and aralia.