Affectionate, Rustic Wedding with Gorgeous Details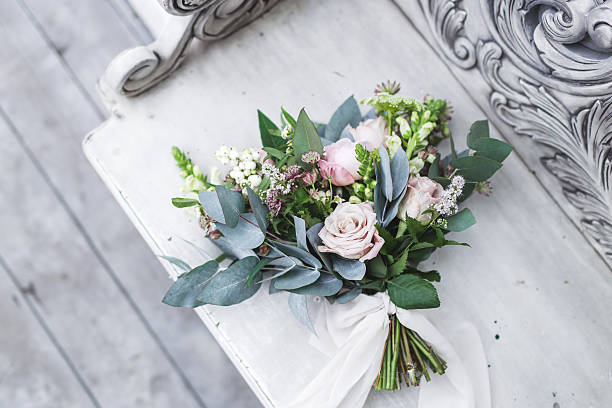 This morning's actual wedding is the perfect way to start this week by serving massive doses of beautiful!
Crystal Jeff and Crystal Jeff are a couple who love each other with an adventurous nature; they tied the knot at an outdoor wedding in Ohio, which they describe as "organic, intimate, and fun."
A boutique resort, the Inn at Honey Run is the perfect backdrop for their romantic event; they, as well as their guests, relax, enjoying the great outdoors for their wedding weekend on the holiday, enjoying delicious food, stunning views, and fun time.
On the day of the wedding itself, the couple followed their romantic first glance with a ceremony outdoors and a candle-lit reception. The styling and event planning were handled and provided by Oak & Honey Events. The wedding was beautifully decorated, including the custom-designed signage and the luxurious blooms and foliage to the gorgeous tablescapes and sweet treats. This is before you get to their chic bridal celebration design – and adorable pooch Bucky!
With stunning photos created by Suzuran Photography, scroll down and be inspired by this gorgeous rustic wedding.
Our Love Story
We first met in 2010 through acquaintances at work and began dating two years after that. The first time we met, Jeff recognized my love for animals. He impressed me with a trip to visit his goats' babies with his family.
We both loved traveling, so we were constantly exploring new locations every chance we had.
I was certain that Jeff was the right man for me after a night that was stormy in Ohio, which was a complete loss of my energy! Jeff allowed me, as well as my dog Bucky, to spend the night in his bedroom, and Jeff, the gentleman of his dreams, was sleeping on his couch.
Jeff will reveal that it was one of the most memorable and grueling nights of his existence. The couch he slept on in the heat of 80 degrees without air conditioning was a nightmare, and he was sure that he was in the right place.
The Proposal
Jeff is known for his ability to organize elaborate events, so I thought it might be a good idea to plan something more involved to make the proposal more memorable. In the weeks prior to the time we were engaged, we visited Park City, Utah, with some friends. I was constantly thinking that it was likely that a proposal would occur in one of the numerous romantic moments we had while we were hiking in the mountains.
As it turned out, Jeff had the ring all the time; he just didn't know when to propose. After a few weeks, after we had returned to our home in Ohio, Jeff discovered his perfect moment.
I ran an event of 5K to run in the morning, and then we enjoyed the afternoon with our friends. Nothing really special but a wonderful weekend of relaxation. When we returned, I allowed Bucky to go outside; while I walked back inside, Jeff got down on one knee and asked me to become his wife.
I could not be more thrilled when I said yes! It was such a joy to share that moment in our own home.